Disk of 2022 > [Archived] Clasic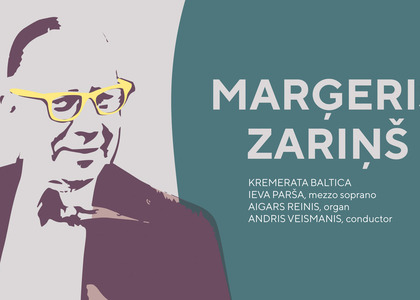 Kremerata Baltica conducted by Andris Veismanis- Marģeris Zariņ¹. CD Review, 29.03
Wednesday, 4 May 2022 , ora 11.01

Marģeris Zariņ¹ was one of the most important Latvian composers and writers of the XX century, author of simphonies and vocal-symphonic scores, concertos, choir music and chamber music, cantatas, oratorios and operas. His music is defined by a theatrical atmosphere, by expressivity, stylistic contrast and various forms of humour.
Some of his most valuable concerto compositions and vocal-instrumental pieces have been included on an album recorded in Riga and released on the 3rd of December 2021. It is interpreted by the members of the "Kremerata Baltica" ensamble. The soloists are the mezzo-soprano Ieva Par¹a and the organist Aigars Reinis, musical director of the Riga Cathedral. Andris Veismanis, a 57 year old musician, main conductor of the Latvian National Opera and professor at the Riga Music Academy occupied the conductor's desk for these recordings.
One of the interesting pieces on this album is Carmina Antica for mezzo-soprano and Instrumental Ensemble, written in 1963. The composer Marģeris Zariņ¹ found his source of inspiration for this score in the texts of the ancient poets Alcaeus, Sappho and Euripide.
On the same disk there is also the original Concerto for Organ and Chamber Orchestra, composed by Marģeris Zariņ¹ in 1971, a musical piece that cleverly combines baroque elements with contemporary forms of musical expression, dense rhythmic structures, and an orchestration that includes two electric guitars, jazz drums, harpsichord, xylophone and bells, creating an attractive, lush and intricate sound universe.
Larisa Clempuș
Translated by Ioana Busuioc,
University of Bucharest, Faculty of Foreign Languages and Literatures, MTTLC, year I
Corrected by Silvia Petrescu