Disk of 2022 > [Archived] Clasic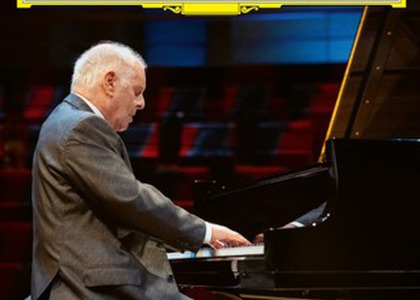 The pianist Daniel Barenboim-the "Encores" album-music box, 23th of May 2022
Tuesday, 14 June 2022 , ora 15.56

An album released on the 6th of May 2022, written by Daniel Barenboim: Encores is the title of this album where we can find recordings of the pianist Daniel Barenboim from April 2020. It's a selection of short pieces, most of them played as an encore, an essentially romantic and thoughtful repertoire, in line with the pandemic times during which it was recorded.
This year, in November, Daniel Barenboim will celebrate his 80th anniversary. For this event, the label Deutsche Grammophon with which Barenboim has been working for the last 50 years, has prepared 3 releases: the firstone-the album Encores, the second - a reissue of Mendelssohn's Songs without words, recorded by Barenboim in 1974, and finally, the entirety of Schumann's symphonies together with the Staatskapelle Berlin, an album that will be released in October 2022.
It's impossible not to be impressed by the piano skills of Daniel Barenboim. Encores was recorded in April 2022, at the Pierre Boulez hall in Berlin-back when the pandemic put everyone's lives on hold, and the blow to the musical world was a major one. Alone, in an empty hall, with only his loyal piano by his side, Daniel Barenboim impresses through the sensibility, the touch and the construction of his interpretation. On other records I've felt him tough, sharp, even in repertoires that did not match such a vision: here, he is a dreaming poet, with the weapons of a great pianist, who reminds us that no matter how hard the times may be, there are ways to escape to a better world. And one of them is listening to good music.
A great destiny- Daniel Barenboim, who will be 80 years old in November 2022. Born in Argentina, he began the study of piano at the age of 5, held his first concert at the age of 7 and then, until the age of 15 played in the biggest musical centers of Europe and America. When he was 24 years old, he began his conducting career side by side with the one of concert pianist. The musical director of the Orchestra of Paris, of the Chicago Symphony Orchestra, of the Staatskapelle Berlin and of theTeatro alla Scala Milano. Winner of 6 Grammy Awards. Founder of Barenboim-Said Akademie of Berlin and of the West Eastern Divan Orchestra-projects that speak about peace through music and about supporting young musicians. The first conductor to play Wagner in Israel. Pianist, conductor, professor, activist- an extraordinary figure that we had the privilege to meet in Bucharest as well, during the George Enescu International Festival.
Cristina Comandașu
Translated by Ioana Busuioc,
University of Bucharest, Faculty of Foreign Languages and Literatures, MTTLC, year I
Corrected by Silvia Petrescu