Disk of 2022 > [Archived] Clasic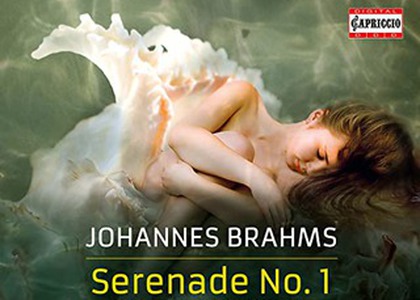 Linos Ensemble – CD Review, October 4th 2022
Monday, 17 October 2022 , ora 10.20

Boasting over four decades of musical activity, the German ensemble Linos was founded in 1977 by oboist Klaus Becker. The ensemble is made up of string and wind instrumentalists with an extensive repertoire, from Bach to the modern day. They have recorded over 40 CDs, some of them having received the distinguished Echo Klassik Award. Their most recent CD was recorded in January 2020 at the Saarbrücken City Radio and launched on June 3rd 2022 by the Capriccio record label; for this, the ensemble has chosen two of Johannes Brahms' serenades, arranged as chamber music.
These serenades were written by Brahms in his youth, during the time he spent at the Detmold Royal Court as a piano professor, choir conductor and pianist. Written in 1856, the serenades blend together the charm of entertainment with symphonic sobriety. Simple melodies converge in a sophisticated counterpoint and in several romantic textures shaped in a classical style, as a result of the composer's admiration for Wolfgang Amadeus Mozart's serenades and for Joseph Haydn's symphonies. Brahms wrote his first serenade for a chamber ensemble and presented it as such at the Hamburg Philharmonic. The score was initially designed for a nonet of flutes, clarinets, bassoons, trumpets and a quartet of string instruments. Later, the composer rearranged the piece, and it was eventually published as a grand orchestra arrangement.
The Linos Ensemble's interpretation is harmonically homogenous, stylistically coherent, with exhilirating dialogues between instruments. The ensemble opted for the original chamber arrangement of Brahms' Serenade in D Major, for which the score had been lost to time and later restored by Argentinian musician Jorge Rotter.
Larisa Clempuș
Translated by Bianca-Maria Ciucașu,
University of Bucharest, Faculty of Foreign Languages and Literatures, MTTLC, year II
Corrected by Silvia Petrescu