Disk of 2022 > [Archived] Clasic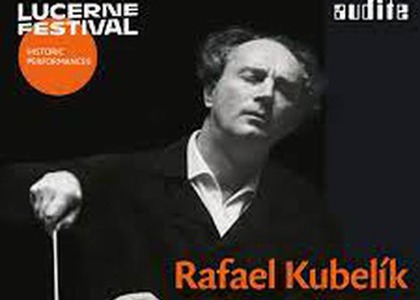 New Philharmonia Orchestra, Rafael Kubelik, CD Review, October 13th, 2022
Thursday, 20 October 2022 , ora 10.28

During the summer of 1968, a few days after the Spring Prague prosteters were brutally repressed by the invading forces of the Soviet Union, the Czech emigrant Rafael Kubelik, one of the most relevant conductor of those times, who had already taken a Swiss citizenship, performed a consert in the city that adopted him, Lucerne: an event full of satisfactions for the great conductor, who was 54 years at that time. He conducted the New Philharmonia Orchestra from London, in a program that included the Symphony No. 99 by Haydn, the Piano Concerto, Op. 42 by Schonberg, John Ogdon as a lead singer and Symphony No. 4 by Tchaikovsky.
"Rafael Kubelik conducted this last work as a victory declaration of the spirit and liberty against all forces of the evil", stated a musical critic after this event that closed the Lucerne Festival, the 1968 edition. The recording of the concert was released on the 9th of September 2022, within the "Historic Performances" collection realized by the organizers of the Festival mentioned, in collaboration with the German label Audite. Their aim is to bring back to the audience works of great value that haven't been published until now, bringing to the fore famous musicians who evolved during the last century, within the festival established in 1938.
Rafael Kubelik's concert took place shortly after the reforming movement from Prague has been crushed by the tanks of the Soviet Union. And the Czech musician, a declared opponent of the communism, asked both the audience and the organizers of the Lucerne Festival to support the Czechoslovak Emigrants Foundation from the 21st of August 1968. In this regard, his concert, where he conducted the New Philharmonica Orchestra, was deeply moving and captured the audience with a diversified orchestral discourse, especially in the Symphony No. 4 by Tchaikovsky, a wide dynamic- from diaphanous sonorities to overwhelming culminations. And the recording of the event, extracted from the archives of the Swizerland Radio, was meticulously restored under current technical conditions for a better sound quality.
Larisa Clempuș
Translated by Andreea-Cristiana Petrescu,
University of Bucharest, Faculty of Foreign Languages and Literatures, MTTLC, year I
Corrected by Silvia Petrescu