Disk of 2022 > [Archived] Clasic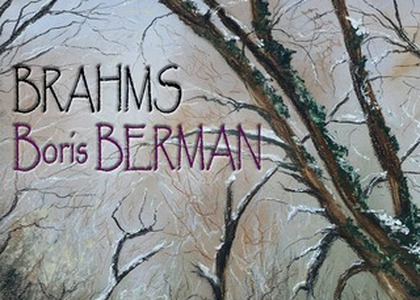 Pianist Boris Berman - 'Brahms Variations' album - CD Review, October 28th, 2022
Thursday, 24 November 2022 , ora 11.03

In September 2022 a new album by pianist Boris Berman was released, a CD entitled Brahms Variations, recorded in December 2021 at the Couvent des Jacobins, in the French town of Beaune. In this impressive venue with a history of over 5 centuries, Boris Berman held a recital in October to showcase his album, which I'm presenting for the first time on Radio Romania Muzical.Boris Berman has a busy schedule at the moment, with recitals in France, Belgium and the UK, tours promoting his Brahms album, and another soon-to-be-released record dedicated to pieces created over the last 60 years by Valentin Silvestrov, a well-respected Ukrainian composer who fled the war.
Pianist Boris Berman, born in Moscow, 1948 and based in the United States, is a world-renowned all-round musician, now aged 74. He studied at the Moscow Conservatory with Lev Oborin and in 1973, when his career was booming in the Soviet Union, he emigrated to Israel and later settled in the United States, in New Haven.He has performed on six continents with the Concertgebouw Orchestra, Gewandhaus Orchestra, London Philharmonia, Houston Symphony, Detroit Symphony and many other renowned ensembles. He is currently a professor, head of the piano department at Yale School of Music, teaching master classes and further working on his concert career and recording projects. The pianist has released an impressive number of albums to date - the complete piano works of Prokofiev and Alfred Schnittke, Scriabin sonatas and many other works from diverse stylistic areas, from Mozart to contemporary music.
For his latest record, Boris Berman went forpiano variations by Johannes Brahms. His programme is built around Op. 21, composed by Brahms during the 1850s and published in 1862, a song cycle including two contrasting sets of variations - the first on an original, lyrical theme with a developed counterpoint, and the second on a highly rhythmic Hungarian song, which highlights Boris Berman's spirit and strength, his technical and dynamic skills.
Johannes Brahms - Theme and Variations from String Sextet, Op. 18; Variations on an Original Theme, Op. 21 No.1 and on a Hungarian Song, No. 2.
Debut album released on September 9th
Larisa Clempuș
Translated by Andreea Zofotă,
University of Bucharest, Faculty of Foreign Languages and Literatures, MTTLC, year II
Corrected by Silvia Petrescu