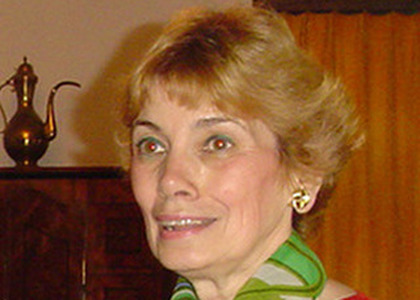 Interview with professor Mihaela Tomescu
Wednesday, 15 November 2023 , ora 12.22

Mrs. Mihaela Tomescu, on Tuesday, November 14th, during the Tuesday Evening Season, there will be a recital by the winners of the International Competition
"Remember Enescu", held in September. Can you tell us how the competition went?
First of all, I would like to tell you that the 21st edition of our competition was part of the programme "Timișoara - cultural capital 2023". We had the joy to be part of this very nice program, open to all important activities and events of the country.
The competition was hosted by the West University, the two stages. Those who were very well prepared, who absorbed a lot of expertise from an instrumental as well as artistic point of view, stood out with the prizes they won. And the gala of our competition took place on the stage of the "Banatul" Philharmonic in Timișoara - another joy of our competition and of us, the organizers.
About the recital at the "George Enescu" Philharmonic, at the Studio Hall, here we have another joy, to take part in this Tuesday night Season - an honour for every young musician, young artist in the making, young people who are on the path of artistic confirmations and affirmations. The violinist Antonio Piculeață, the pianist Anita Stoica, the soprano Olga Florea, the violinist Ștefan Gabriel Ristea and the soprano Theona Iurcovschi will perform - all of them winners of beautiful prizes at our competition. They will receive a and violinist Mihai Mangîr, who received the Grand Prize of the competition. He is a 16 years old young man, studying in Chișinău in the Republic of Moldova and he will have many nice prizes and offers as a result of this prize - offers received from us, the organizers, but also from the National Museum "George Enescu". Here, she will have the great joy to play on a violin of the maestro George Enescu and invited for a concert with the orchestra in the country.
I would also like to tell you that all our activities and, in particular, this competition, which has reached the beautiful age of 21 years, are dedicated with all our effort, but first of all with all our soul, to maestro George Enescu.
Interview by Ana Sireteanu
Translated by Vlad-Cristian Dinu,
University of Bucharest, Faculty of Foreign Languages and Literatures, MTTLC, year I
Corrected by Silvia Petrescu