Disk of 2021 > Jazz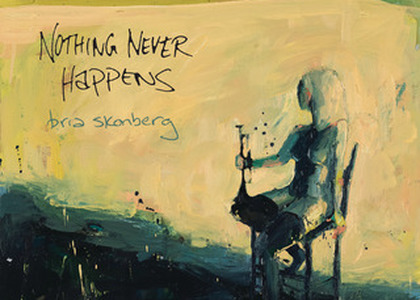 Bria Skonberg: 'Nothing Never Happens' album - Jazzy Hour, January 21st, 2020
Tuesday, 12 January 2021 , ora 17.20

Album released on November 1st, 2019
In most cases, the rigid conservatism reflects the fear of change, not the belief in perennial values. This is why today's musicians, especially those who reached a high level of technique and expression, get an advantage when they open up to other genres than classical or jazz, walking relaxed on more accessible paths, without losing consistency. Flexibility is a virtue as long as you maintain good taste and an artistic identity. Bria Skonberg is from Canada and she falls in this category of traditional jazz musicians who can approach modern forms of rock or pop, responding intelligently to the current state, affected by the overbid and clever marketing, with a mature and refined album, at an emotional level never encountered before in her works.
"Nothing Never Happens" contains songs where the voice and trumpet sound richer, with a deep timbre, supported by a well-connected group, a quartet in which familiarity is felt evenly. Regardless of the type or popularity of the song performed, the two basic tones, the voice and the trumpet, complement each other elegantly and support the ensemble with no shrillness.
Those who know Bria Skonberg will be impressed by the shift from hot jazz to diversity, while others will get to know a versatile artist who can easily and personally take on any other genre.
Berti Barbera
Translated by Ioana Ghiță, Universitatea București,
Facultatea de Limbi și Literaturi Străine Anul II – MTTLC