Disk of 2021 > Jazz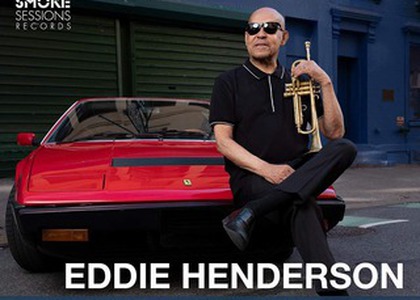 Eddie Henderson: the 'Shuffle and Deal' album – Jazzy Hour, the 8th of September 2020
Tuesday, 12 January 2021 , ora 17.38

Album released on the 31st of July 2020
Another remarkable album which gives us everything we could wish for from a modern jazz album, which bears a strong origin influence, at the same time. Well-chosen pieces, perfect balance between orchestration and improvisation and some of the best instrumentalists on their best days.
Eddie Henderson took his first trumpet lesson from Louis Armstrong, he went on with Miles Davis who was in his family's entourage and now he returns with a recorded album in collaboration with Donald Harrison on the saxophone, Kenny Barron on the piano, Gerald Cannon on the double bass and Mike Clark on the drums.
"Shuffle and Deal" shows us the 80-years-old Henderson, in full spirits, generously sharing a repertoire made up of his own compositions and standard pieces, in a dynamic variation between bop themes, explosive solos and soft sordine ballads, in a personal style, less sophisticated but full of richness and energy. The focus is on the structure of the programme, which keeps us attentive and well-connected.
Eddie Henderson grew up in the spirit of the jazz that is played to get us moving, as well, not just for us to listen to and clap, and this is something you can feel throughout the record. This is the touch of the artist who knows how to keep his aces up his sleeve. No matter his age, he has something new and fresh to offer, like in the beginning.

Translated by Handrea Alexandra,
University of Bucharest, Faculty of Foreign Languages and Literatures, MTTLC, year I
Corrected by Silvia Petrescu