Disk of 2021 > Jazz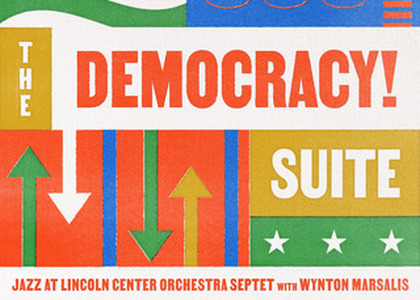 Wynton Marsalis - album 'The Democracy Suite' - Jazzy hour, March 30th, 2021
Thursday, 1 April 2021 , ora 15.10

At a time when America and, of course, the whole world is at a crossroads, when many dilemmas appear clearer than ever, musicians like Wynton Marsalis feel inspired for a powerful new work, a musical statement that remains in our memory. Moreover, "The Democracy Suite", the album he re-released in the company of some members of the jazz lincoln center orchestra proves once again that the beauty and joy of jazz brings us together, brings us closer together.
True, jazz is a proper metaphor for democracy, which through sounds can make us think and even act in the desired direction. It's an incentive for open minds, access to resources. From the very beginning, jazz celebrated freedom. This feeling has always existed in the sounds, rhythms and voices that resonated for more than 100 years. From the heart of those who founded this genre, the sense of collective creativity that challenged Wynton Marsalis's septet to link such an album.
Although there are more fans of the name than of the music, the valuable musicians keep in the current creation the introspection, virtuosity, intensity, soul, inventiveness, honesty and integrity that make jazz be like nature itself. "The Democracy Suite" is a non-controversial instrumental composition inspired by the reality and feelings of a global situation. The music is dramatic and beautiful in writing and optimistic in tone and execution.

Translated by Dărăban Denisa,
University of Bucharest, Faculty of Foreign Languages and Literatures, MTTLC, year I
Corrected by Silvia Petrescu