World concerts with Mihai Stănescu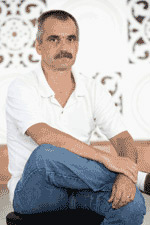 Traveling the world is now accessible to anyone provided you have the means to pay for it. But you don't need passports for these kinds of travels; you only need a radio, a computer or a satellite dish.

If it should happen to be Saturday or Sunday, right after the noon news program, it wouldn't hurt if you turned on any of the above mentioned devices in order to be able to travel the world. Is there something missing? I believe you only need to be in the right mood and to really love good music, because Radio Romania Music, the only station which broadcasts classical and jazz music, invites you to find out what it feels like to listen to a concert or a recital no matter on which side of the globe it may actually be performed. Be it the Lincoln Centre in New York, the famous Sydney Opera House, the Hong Kong City Hall or why not, a bit closer to home, at London's Wigmore Hall, at the Theatre du Chatelet in Paris or at the Sofia Studio, I, Mihai Stanescu, shall bring World concerts into your homes.

Saturday and Sunday from 2:20 PM, we shall broadcast recordings gathered with the help of the European Broadcasting Union, recordings offered to all affiliate radio stations from around the world.
Mihai Stănescu
Translated by Translated by Iulian Arabagiu
MA student, MTTLC, Bucharest University