Euroclassic notturno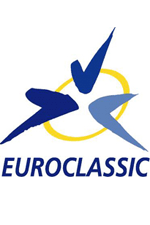 ... is a musical program produced by the BBC and broadcasted via satellite feed from the European Broadcasting Union to all affiliate and member countries such as England, Bulgaria, Croatia, Greece, Iceland, Norway, Poland, Slovakia, Slovenia, Turkey, Hungary and - last but not least – Romania, provided you tune in to your local Radio Romania Music frequency.

Starting from December 1st 2000, throughout each six-hour nighttime series, Romanian music lovers can relax and enjoy a truly magnificent collection of musical wonders, selected from the musical archives of broadcast stations around the world. Therefore, do not miss out on your late night appointment with the finest music man has ever created!

Adriana Rogovschi, Ozana Ungureanu, Ioana Tudor and Mihai Stanescu – the people who bring to you all the announcements in the Romanian language, Catalin Rusu – the voice behind the microphone and Ion Cristian Nitu – the coordinator of the entire program – all wish you a pleasant time listening to your favorite program, only on Radio Romania Music.

For a detailed schedule of each night, access by clicking here.

Translated by Translated by Iulian Arabagiu
MA student, MTTLC, University of Bucharest