Târgu-Mureș, people and music with Letiția Brădeanu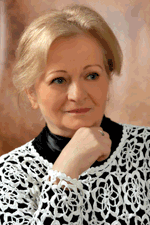 I shall start with a question: could one say that Târgu-Mures, a city with approximately 165.000 residents, is an important Romanian musical centre?

You will have to find out the answer for yourselves by listening to the six shows that we, the people of Târgu-Mures, have created.

The Municipal Conservatory was founded in January 1908. This is where important musicians were forged, right here in Transylvania's heart or, later on, at the Art Highschool.

The Târgu-Mures National Philharmonic performs in two superb concert halls, the 'Great Hall', which has exquisite acoustics and the 'Small Hall', both situated in the Palace of Culture, an architectonic emblem for Târgu-Mures.

Except for Bucharest, Târgu-Mures has the only organ of its kind in the country that can be found outside a church (more specifically it is located at the Palace of Culture).

Târgu-Mures hosts three musical festivals: 'The Târgu-Mures music days', which is now at its 39th edition, 'In memoriam Constantin Silvestri' and 'Musica sacra', all three dating back from the '90s.

The 'Tiberius' string quartet, a relatively new-founded ensemble, is the organizer of yet another music festival, namely the 'Chamber music festival'.

You will find out more details about all the above mentioned items during the six programmes produced by composer and musicologist Csiky Boldizsar and our musical producer, Letitia Bradeanu.

Therefore, tune in every Sunday from 4.05 PM, starting with January 10th 2010.
Letiția Brădeanu
Translated by Iulian Arabagiu
MA student, MTTLC, University of Bucharest