Disk of 2021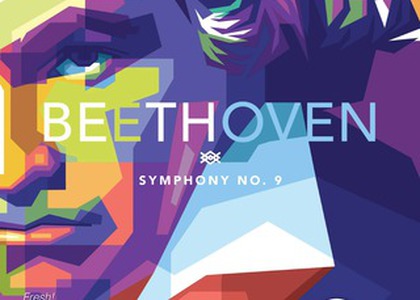 The Pittsburgh Symphony Orchestra, conductor Manfred Honeck - Music box, March 15th, 2021
I propose an album released on the 12th of February, 2021 under the aegis of the Reference Recordings American label - an event-record of Beethoven's Symphony no.9, with the Pittsburgh Symphony Orchestra, conducted by Manfred Honeck in the limelight.
The record is part of the orchestra's famous Fresh series of recordings from live concerts - there are already ten years of history for this series and multiple Grammy awards that marked its evolution, the last ones being for The Best Orchestral Album and The Best Sound, at the 2018 gala, for a Shostakovich-Barber album. Numerous others are the nominations for the Grammy awards obtained over the years.
To rise high up to your own success is certainly a challenge in itself, which Manfred Honeck and his orchestra, that he conducts from the position of musical director since 2008, easily overcomes every time.
Manfred Honeck is a charming director who always focuses on the details; and the Pittsburgh Symphony Orchestra is an exceptional orchestra - this is simple information that speaks directly about the quality of the album you will be listening to today. Manfred Honeck doesn't stop with conducting one more version of Beethoven's Symphony no. 9, he wants to find a personal voice in one of the most well-known scores in the history of music. And he manages to do this, through the tempos, the phrasing, the accents he proposes, through the energy he inspires, all these coming from a close analysis of the score. For Honeck is, first of all, a philosopher of music, a researcher - nothing makes sense to him apart from the meanings that the composers themselves had put into the score.
At the end of this audition you will be exalted, carried by a powerful emotion - a promise of the Pittsburgh Symphony Orchestra, conducted by Manfred Honeck, together with the Mendelssohn Choir of Pittsburgh and the four soloists: soprano Christina Lanshamer, mezzo soprano Jennifer Johnson Cano, tenor Werner Güra and bass singer Shenyang. Beethoven's Symphony no.9, recorded during the live concerts from June 2019.
Cristina Comandașu