Disk of 2021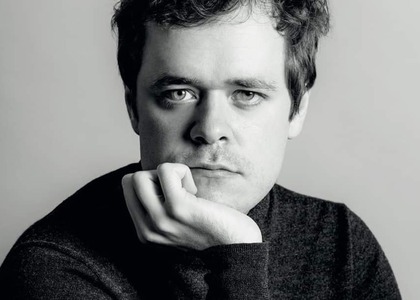 Pianist Benjamin Grosvenor - works by Franz Liszt - Music box, March 29th, 2021
An album released on February 19th, 2021, signed by the British pianist Benjamin Grosvenor for Decca Records- a complete Liszt album, where the central work is the Sonata in B minor, along with which we find 3 sonnets after Petrarca from the piano cycle "Years of Pilgrimage", Berceuse, a Paraphrase after the opera Norma by Vincenzo Bellini and the famous Ave Maria, Franz Schubert's song transcribed by Franz Liszt.
Franz Liszt's Sonata in B minor is a fundamental opposite of piano literature - a sumum of the Hungarian composer's style, as well as a symbol for romanticism in general, through form, means of expression and message. It is one of the most difficult sonatas for piano, which requires an extraordinary technique, but especially some abilities of expression which are not owned by everyone.
In the February 2021 issue of Diapason we read: "Grosvenor offers us a generous and humble, strong and refined version of Franz Liszt's sonata - he climbs the peaks with incredible distinction and delicacy" - argument for awarding a Diapason d'or for this album
In the March 2021 issue of the British magazine Gramophone, another critic notes: "An ideal interpretation of Liszt's Sonata requires transcendental virtuosity, prodigious color resources, a sense of drama and narrative flow, and the gift of combining architecture with passion. Benjamin Grosvenor's interpretation encompasses them all together and something more; His interpretation is at the same level as the interpretations of Arrau, Fleischer, Curzon and Brendel ".
Benjamin Grosvenor recorded Sonata in B Minor by Franz Liszt in October 2020 in London - it is a testament to an absolutely disturbing artistic message in times of pandemic.
Benjamin Grosvenor is, at the age of 28, one of the most famous British pianists of the moment. With a fulminant career, Benjamin Grosvenor rose to internationally fame at just 11 years old; at the age of 19 he was the lead singer of the debut concert of the BBC Proms festival. In the 2020-2021 season, Benjamin Grosvenor is a resident artist of the Radio France ensembles - in fact, I was able to listen to him in the concert broadcast live on September 24, 2020 by Radio Romania Muzical, the concert with which Cristian Măcelaru debuted as music director of The Orchestre national de France
Benjamin Grosvenor has strengthened his reputation as a pianist with an out-of-the-line talent, always focused only on the act of art, without external effects. He is also capable of transmitting a particular poetic emotion, as we notice from the audition of the Berceuse by Franz Liszt.
Benjamin Grosvenor has been collaborating with Decca Records since 2011, when he was just 19 years old; he was then the youngest pianist to sign a contract with the well-known British record label and the first Briton in the last 60 years to achieve this performance. In 10 years, under the signature of Benjamin Grosvenor, six records appeared at the Decca records - four albums containig works for solo piano and two containing concert works. Last year, an album was released with the two concerts for piano and orchestra by Frederic Chopin - an album that received the award in the category of concert works offered by Diapason and Gramophone magazines.
I think that the current Liszt album presents a Benjamin Grosvenor on a higher level than the performance obtained with the interpretation of Chopin's concerts - with a concentrated expression, but also with a humanity that lets us resonate better with this extraordinary music, born from the soul of a visionary artist
So, here is an album that I have no doubt will win a great number of awards in 2021.
Cristina Comandașu