Disk of 2021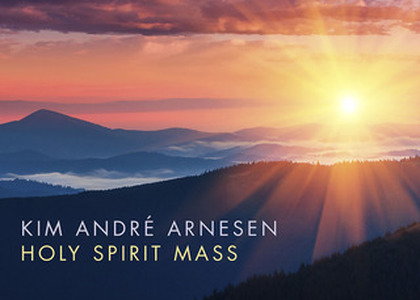 Kim Andre Arnesen - Holy Spirit Mass; Music box, April 5th
The second day of Easter for Catholic and Protestant believers - is the day when an album released on April 2nd, 2021, on Good Friday of Catholic and Protestant believers, can be heard for the first time. On this album: Holy Spirit Mass by Kim Andre Arnesen.
The album appeared under the auspices of the prestigious British house Decca and gives us the opportunity to meet a virtually unknown composer in Romania: Kim Andre Arnesen, a 40-year-old Norwegian, creator specializing mainly in choral music, nominated in 2016 for Grammy Awards. Listening to his music, you realize why he enjoys success - an obvious but melodic gift, an eminently tonal and serene music, the ability to use voices and the ability to paint an atmosphere of serenity. An appliedrecipe, by the way, by other successful contemporary Norwegian composers, such as, for example, Ola Gjeilo.
Holy Spirit Mass was first performed 4 years ago, in 2017, on the 500th anniversary of Martin Luther's reform and the emergence of the Protestant Church; was a commission from the Minnesota National Lutheran Choir especially for this anniversary. The European premiere of the work took place in 2018, in Rome, in the opening of the sacred music festival that takes place there.
The recording that you will listen to below is made by the same artists who performed at the American premiere in 2017: Trondheim Vokalensemble and Trondheim Soloists, under the direction of conductor SofiJeannin, with Mona Spigseth on piano and Alex Robson on violin. The recording session took place in September 2020 - it was the first time that these Norwegian musicians met after they had not played together since March 2020, amid the COVID pandemic, and I think the emotion of this meeting is easily noticeable.
Holy Spirit Mass combines the text of the Catholic liturgy with the texts of Martin Luther: a signal of unity in the faith, regardless of denomination, all the more supported by a music that has become in the last 4 years among the most frequently approached contemporary choral scores. professional as well as amateur ensembles.
Cristina Comandașu