Disk of 2021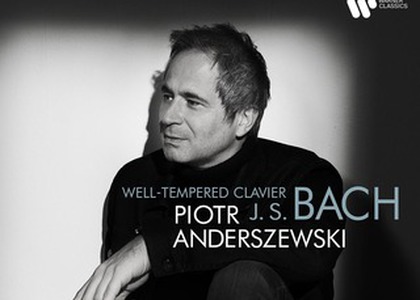 Piotr Anderszewski - Johann Sebastian Bach - CD Review, May 14th, 2021
We know the value of this Polish musician, who does not belong to the category of HIP artists (the title prescribed for Historically Informed Performance) - an interpretation according to the style of the era approached, authentic and well documented. PiotrAnderszewski covers a great stylistic variety in his repertoire, he released a reference version of the Variations "Diabelli" by Ludwig van Beethoven, he is also one of the great performers of the music of Szymanowski, Schumann, Mozart, but also Bach. For the English Suites recorded in 2014 he received a Grammy Award, he also recorded several Matches and now in his own vision 12 Preludes and Fugues from the second notebook of the "Well Tempered Harpsichord".
Of course the field is visited by big names in piano art. Each generation - I mean the twentieth century, and the one we are going through had its models - whether it's Wilhelm Kempff, Vladimir Ashkenazy, Glenn Gould, Friedrich Gulda, Sviatoslav Richter, Andras Schiff, or Murray Perahia and Angela Hewitt - each offering relevant and personal visions, and especially making us love this music, beyond time and space - and I only mean pianists.
PiotrAnderszewski continues this approach, in a way that confirms his scope, as a creator of unique moments - related to a deeply contemplative inner state, translated in broad lines, by an immaterial fluency, with controlled breathing, with this beautifully shaped sound due to a translucent touch. It is created by the unique way in which the pianist chooses to alternate Preludes and Fugues, (other than the one proposed by the author), particular states, it is a new approach perceptible only at the moment of the full audition.
What does the Polish pianist say? "I decided to associate these plays in a subjectively chosen sequence based sometimes on the relationships between tonalities, sometimes on contrasts. The idea from which this specific order started is to create a sense of drama that would suggest a cycle - 12 characters talking to each other, mirroring each other. "
I will not go into other technical details, I just invite you to enjoy an audition that offers us an internalized look not only on Bach's music, but especially on each of us, finding us perhaps more detached from all that is mundane, transient and non-essential, in the minutes dedicated to the audition of this Bach album released on January 29th under the Warner logo.
Marina Nedelcu