Disk of 2021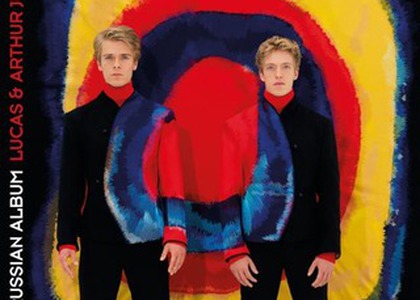 Lucas & Arthur Jussen - The Russian Album - Music box, May 17th, 2021
I propose an album released on March 17th: The Russian album signed by pianists Lucas and Arthur Jussen for Deutsche Grammophon.
It is the seventh album that young Dutch pianists record for the famous German house. The collaboration began in 2010, when the musicians were 14 and 17 years old respectively - the two brothers are now 25 and 28 years old and are mature and fulfilled musicians, as you can see from the audition of the work that opens this album, Concertino op. 94 for two pianos by Dmitri Shostakovich, a work created in 1954 for the composer's son, Maxim, then 15 years old, who performed it for the first time with a colleague from the Moscow Conservatory.
The Russian Album: an interesting repertory proposal with works for two pianos, some less known, such as those signed by Shostakovich and Stravinsky, others, which enjoy greater notoriety, such as the Suite op. 17 by Sergei Rachmaninoff.
An inspiring performance, full of energy and emotion for the latter suite composed in the same year with the famous concert no. 2 for Rachmaninov's piano and orchestra, that is, in 1901. It is my repertoire and interpretive preference on this record of the talented Dutch brothers Lucas and Arthur Jussen.
In 1935, Igor Stravinsky composed the Concerto for Two Pianos, one of the most important opposites dedicated to the piano in his period of neoclassical composition. A score in which we find a sonata form, a notturno, a theme with variations and a prelude with a four-part fugue that flies, from the perspective of the twentieth century, 300 years of musical tradition. A serious work, interpreted with aplomb and maybe too little lyricism by the brothers Lucas and Arthur Jussen on their Russian album.
Cristina Comandașu