Disk of 2021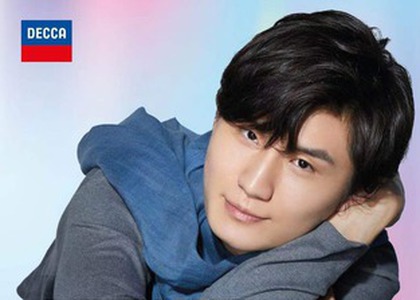 The pianist Niu Niu - Fate&Hope - Music box, 28th of June 2021
Album released on the 7th of May, from the Chinese pianist Niu Niu, under record label of Decca. Niu Niu is 24 years old and no, this isn't his first album, but his 8th.

When he was 8 years old, Niu Niu became the youngest student of the Shanghai Conservatory. At 17 years old, he became a student at Julliard School of Music in New York, graduating four years later in 2018.

Niu Niu recorded his first album at 9 years old - and not with any record label, but with EMI, a prestigious brand. Since 2017 he has been a Decca classics artist, the most renowned British record label. He played on famous stages, within prestigious companies, but the popularity that he's enjoying today, especially within the Oriental countries, is brought by his appearance in an anime movie - Forest of Piano - which knew great success and which can be watched on Netflix. Especially in Japan, this series has contributed to selling classical music to the young audience and, of course, to selling the pianist playing the music.

This doesn't mean, however, that he is not indeed an exceedingly talented pianist, with great expressive potential which doubles the good command of technique that Asian pianists usually possess. The album released on the 7th of May is entitled "Fate and Hope" and includes Ludwig van Beethoven pieces: a transcription of Symphony No. 5,"Sonata Pathetique" and "Moonlight Sonata".

This is an album to listen to: in order to descover a new talent of whom little has been heard so far in Romania - the Chinese Niu Niu, by his real name Zhang Shengliang.
Cristina Comandașu