Disk of 2021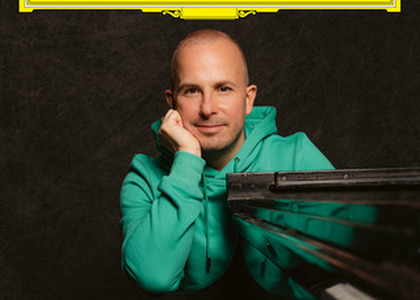 Breakthrough album, released on June 4th, included in the Discs of the Year 2021 project.
One possibility: play the piano. Yannick Nezet Seguin, the musical director of the New York Metropolitan Theater and the Philadelphia Symphony Orchestra, spent the period of isolation from the pandemic in his native Canada. And on the stage of the concert hall in St. Irenee recorded in September 2020 an album that includes 2 hours of piano music - "Introspection. Solo piano sessions", released on June 4th, 2021.

Yes, we know the conductor Yannick Nezet Seguin, one of the most famous figures in the gallery of great contemporary conductors; but only now do we realize that he began his musical studies as a pianist - Yannick Nezet Seguin is a graduate of the Quebec Conservatory, in the piano class of Professor Anisia Campos, with numerous active awards. When the pandemic began, Seguin took refuge in the study of the piano - obviously, any engagement with the orchestra was virtually impossible. In August 2020, Anisia Campos passed away at the age of 80 - and Yannick Nezet Seguin said she was devastated by the loss. Anisia Campos, born in Rio de Janeiro and naturalized Canadian, is one of the promoters of Sonata no. 1 for piano by George Enescu, and was the wife of Remus Tzincoca, a musician born in Iasi in 1915.

In memory of his teacher, Yannick Nezet Seguin resumed the scores they had studied together and which still retained Mrs. Campos' notes. Among them, Sonata no. 33 in C minor by Joseph Haydn.

A great conductor and a formidable pianist - Yannick Nezet Seguin in the discography of Deutsche Grammophon, the German house that released not only his extraordinary records with the Philadelphia and Rotterdam Orchestras, but also this first record where Seguin also demonstrates his pianist skills. Of course, he chose a repertoire especially in slower tempos, which does not require an extraordinary technique; a great musician, Seguin convinces with its expressiveness and warm touch, with incredible piano nuances. In almost 2 hours of music on this double CD we find very diverse titles, from baroque music to contemporary opposites; Rachmaninov could not be absent, says Seguin, a composer he knows very well as a conductor.
Cristina Comandașu