Disk of 2021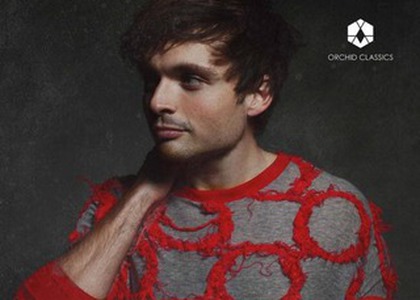 Violinist Francisco Fullana—"Bach's long shadow" album–CD Review. August 3rd, 2021
This edition's limelight belongs to the Spanish violin player Francisco Fullana, who released the album "Bach's long shadow" on the 28th of May 2021 on the record label of Orchid Classics. On the assumption that Bach revolutionised the violin by redefining it as a polyphonic instrument, and that his influence has been incontestable among composers over time, Francisco Fullana put together a solo programme in which he included representative pieces and which are interconnected. With respect for Bach's style, Fullana used chords and bows specific to the baroque era. His violin, which he named "Miss Mary", made by Guarniei del Gesu, belonged to Fritz Kreisler, one of the composers included in the album.
The playlist begins with Sonata no. 2, Op. 72 by Eugène Ysaÿe, who debuts with the well-known Partita no. 3 in E Major by Johann Sebastian Bach, a piece which is played immediately after Sonata no. 2.
Envisioning to bring an homage to his birthplace and to shed light on the polyphonic attributes of the violin, Francisco Fullana intends to release some of the hits from the pianistic and guitar repertoires of Spanish composers Isaac Albeinz and Francisco Tárrega. Moreover, here we can find one of Kreisler's Opuses, a score dedicated to Ysaÿe.
"Ring star", as he was dubbed by BBC Music Magazine, Francisco Fullana will turn 31 years-old on the 9th of August. An artist whose musical path led him to Bach, the composer whose pieces Fullana first interpreted at the age of 9 and whose creations accompanied him during the solitude imposed by the pandemic. Renowned on scenes both in Europe and in Americas, Fullana will debut next year in Asia, during concerts organised in China and Japan.
For the album's finale, Francisco Fullana featured the young American violinist Stella Chen, winner of the 2019 "Queen Elisabeth" Competition in Brussels, a musician mentored by numerous artists, including the Romanian violin player Mihaela Martin.
This is an album in which Fullana manifested Bach's legacy and his influence on future generations of composers. Fullana imprinted his own touch on this album as well, the touch of his homeland, a place of immense impact on his development as an artist. A selection of pieces from contrasting stylistic eras, in which the violin player infused the rigour and elegance specific to German creations with the fiery emotion of Iberian music. A thrilling, breath-taking solo, which emphasizes the musician's interpretative skills.
Premiering on Radio România Muzical, the album "Bach's long shadow" is included in the "Discs of 2021" project. Find out more on the project's page on the româniamuzical.rowebsite.
Florica Jalbă