Disk of 2021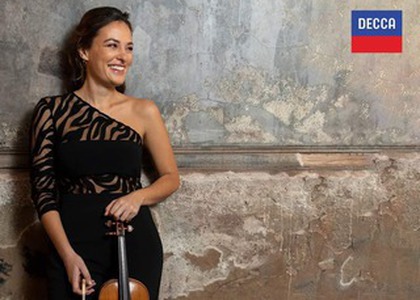 Baroque album – violinist Nicola Benedetti and Benedetti Baroque Orchestra, recordings published under the logo of the Decca house on July 16th, 2021
In December 2020, at the height of the COVID19 pandemic, violinist Nicola Benedetti was gathering several British musicians specializing in baroque music for the project of recording a baroque music record, the first on which she herself performed on a baroque violin. It was certainly a breath of fresh air and normalcy for musicians, all free lancers, deeply affected by the disruption of everyday concert life for such a long time.
And the joy of performing and recording feels strong, the most powerful, I consider in Concerto grosso no. 12 La Follia of Francesco Geminiani. Nicola Benedetti and the Benedetti Baroque Orchestra, in a nervous and verve version of this well-known work. This concerto grosso is, in fact, an arrangement of Corelli 's La follia Phonata: Geminiani, a former student of Corelli, performed the score of the new La Follia grosso concerto for the English public during one of his visits to the British Isles.
Otherwise, the Baroque album means concerts for violin and orchestra by Antonio Vivaldi: RV 211m RV 257 and RV 386.
This is the first record for theBenedetti Baroque Orchestra, an ensemble with original baroque instruments, and the first on which Nicola Benedetti uses a baroque violin. She also recorded the album Italia, with works by Vivaldi and Tartini, but with an ensemble of modern instruments, herself using one as well - that is, with the Scottish Chamber Orchestra, conducted by Christian Curnyn. 10 years later, in 2021, Nicola Benedetti herself leads the orchestral ensemble, in fact, a chamber-type ensemble, with 11 members.
"A really good album" - writes a critic from The Herald daily about this record. A conclusion that I would also draw: clarity, construction, emotion, repertoire selection and a professional way of approaching music in general. There is a tendency for comparisons between interpretations - but I do not think that there is only one interpretation valid for a certain score, even in the context of interpretations on historical instruments. By choosing a single interpretation as a bench mark, we lose the variety and diversity brought by the various valuable interpretations that appear in history, for example, and those on this disc.
Cristina Comandașu