Disk of 2021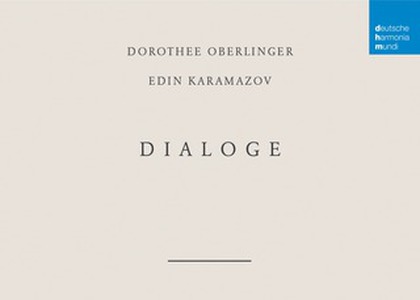 Dorothee Oberlinger –recorder (blockflote) and Edin Karamazov - lute: selections from the album "Dialogue" - CD Review, August 24th, 2021
For the first time on Radio Romania Music, I present to you the album "Dialogue" recorded by Dorothee Oberlinger on recorder (blockflote) and Edin Karamazov, lute - released on June 11th, 2021 at the Deutsche Harmonia Mundi record label. An album dedicated to the musical universe of Johann Sebastian Bach, but not through a selection of original creations, but transcriptions made by Bach himself after his own works or those of other composers, re-transposed and adapted by Dorothee Oberlinger and Edin Karamazov for a refined dialogue between recorder and lute.
We know about Dorothee Oberlinger that she is an acclaimed performer of baroque music, and her work has so far been rewarded with four ECHO Klassik awards and a Golden Range award, and this year she was nominated twice for the ICMA awards. As for the guitarist and lute player Edin Karamazov, he has a vast repertoire, from Renaissance to contemporaries, among the masters who defined his career was Sergiu Celibidache, and in Romania he sang in 2009, going on stage with Sting on an international tour.
From the album "Dialogue" we have chosen the BWV 659 Choral Prelude, the BWV 974 Concerto after the oboe concerto by Alessandro Marcello and the BWV 1035 Sonata. These are works written by Johann Sebastian Bach, musical arrangements for recorder and lute, wonderful works from the Baroque period, masterfully performed by these two well-known musicians and excellently printed on disc. A refined dialogue between the baroque flute with a consistent, velvety sound and the lute that excels with a nuanced dynamic palette.
Included in the project "Discs of the year 2021" developed at Radio România Muzical, the album "Dialogues" can be found on the website româniamuzical.ro
Florica Jalbă