Disk of 2021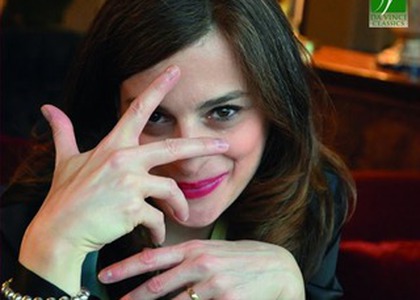 Pianist Ingrid Carbone - album"Liszt - le sentiment de la nature" - CD Review, 14th of September 2021
For the first time on Radio România Muzical we would like to present you the album "Liszt - le sentiment de la nature" - by the Italian pianist Ingrid Carbone, released on the 28th of May 2021 by Da Vinci Classics.
An aficionado of Liszt's music, Ingrid Carbone also dedicated another album to the Hungarian composer last year, "Les Harmonies de l'Esprit", for which she was awarded a prize by the Global Music Awards.
The musician Ingrid Carbone is also...a mathematician, teaching at the University of Calabria, writing articles for the international press and lecturing in Europe and Canada.
Liszt's vast pianistic creation can be found in countless recordings, but the present record delights us with the pianist's affective choice of works that have nature as a common theme - the result of divine creation, but also human creation.
From this Liszt album by Ingrid Carbone we have selected to have a listen to "Les jeux d'eau à la Villa d'Este", "Saint François d'Assise" and "Vallée d'Obermann". A brilliant, crystal-clear interpretation, seemingly effortless, at times meditative, poignant, but at the same time very well balanced, calculated. A multitude of colours and feelings are brought to us by the mathematician Ingrid Carbone in her new album, which also has a fine technical production.
Included in the project "The discs of the year 2021" conducted by Radio România Muzical, the album "Liszt - le sentiment de la nature" can also be found on the page of the project on the website romaniamuzical.ro
Florica Jalbă