Disk of 2021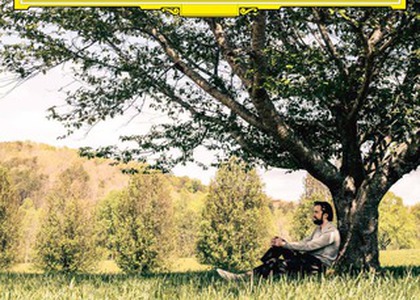 Pianist Daniil Trifonov - selections from the album "The art of life" - Music box, 18th of October 2021
On the 8th of October, one of the world's most highly acclaimed pianists, Daniil Trifonov, released his latest album with his label, Deutsche Gramophon, with which he has been collaborating since 2013. Surprisingly, perhaps, for this pianist who is recognised as a great interpreter of Romantic music, this time we have Bach - The Art of life. Here's another facet of this 30-year-old pianist, who on 10th October received the Instrumentalist of the Year award at the Opus Klassik 2021 Awards Gala for his album "Silver Age", released in November 2020 by the same label, Deutsche Grammophon.
"The Art of life" is a double album of works by the great Johann Sebastian and his sons Johann Christian, Wilhelm Friedemann, Carl Philipp Emanuel, Johann Christoph Friedrich, as well as selections from the album for Anna Magdalena Bach. To sum up, as Daniil Trifonov remarks, "this album speaks, in many ways, about love: the romantic love between Johann Sebastian and his first and second wives, the family love between parents and their children, and then the love for the Creator".
The focal point and central pillar of this album is Johann Sebastian Bach's The Art of Fugue, which "represents the root musical expression of Bach's personal, spiritual, scientific and humanistic legacy" - as Trifonov notes. A fundamental, austere piece; if you like, an expression in music of the Fibonacci sequence and the golden ratio, all the more challenging for the performer in search of the emotion hidden among the notes, which exists and shines discreetly, like a diamond in the night.
Trifonov made a big gamble when performing this monumental 70-minute work, played on piano - Bach did not write down an instrument to which this last work of his, left unfinished, is addressed. It was Trifonov himself who composed a finale for the version on this album. Some international commentators have remarked that Trifonov is nonconformist in the playing solutions he proposes, talking about some faster tempos or the addition of octaves.
But I don't see this as nonconformism - at least, not the kind of nonconformism I encountered in Lang Lang's Goldberg Variations. Certainly Trifonov follows the spirit and the letter of the score, probing carefully and emotionally into this complicated world, carefully following the discourse of each individual voice and building up the whole to provide not only intellectual satisfaction for the listener, but also emotion. That's right, the kind of excitement that takes us beyond this world, higher up to the Creator.
Cristina Comandașu