Disk of 2022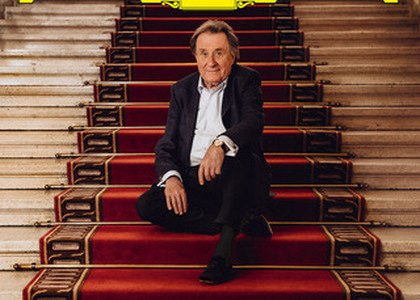 Pianist Rudolf Buchbinder – snippets from the 'Soiree de Vienne' album – Music box, 12th of December 2022
An album released by the Deustche Grammophon record label on the 25th of November 2022: Soiree de Vienne, with the pianist Rudolf Buchbinder.
On the 1st of December 2022, Austrian pianist Rudolf Buchbinder, a significant figure in the contemporary piano world, has celebrated his 76th birthday a few days prior to the release of this disk, considered a homage that the musician brings forth to the city where he had spent most of his lifetime. Soiree de Viennetalks about the spirit of Vienna, which feels closer to us than ever, considering that New Year is near. Naturally, New Year's Vienna Philharmonic concert is also near - the waltzes of Johann Strauss, but moreover the subtlety and creativity of Franz Schubert, with optimism coming from some trifle of Beethoven's or the paraphrases' virtuosity that had been once performed in Vienna by Franz Liszt.
The spirit of 19th century Vienna - from the point of view of one of the most popular Viennese musicians of the moment - Rudolf Buchbinder, award-winning pianist of the 2020 Opus Klassik gala for his entire career, a musician with a musical career which stretches over 60 years and has a repertoire covering particularly Romantic and Classical Viennese works: let's not forget the fact that Buchbinder has recorded all of Haydn's piano sonatas and, three times in his lifetime, all of Beethoven's piano sonatas, a true achievement in its own right.
Rudolf Buchbinder is the introvert type of pianist, which focuses on detail, an element of an archaic and truly valuable tradition. These are some qualities that are able to spring forth from the interpretation of the four impromptus D. 899 of Franz Schuber's, through which I felt the same ethereal world that managed to recreate our unforgettable Radu Lupu.
Cristina Comandașu