Disk of 2022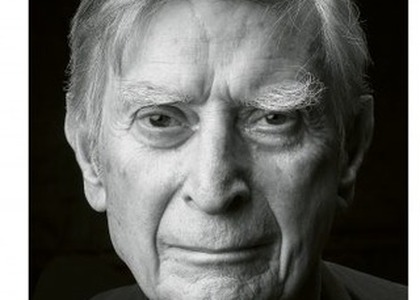 Symphonies by Anton Bruckner with the Leipzig Gewandhaus Orchestra, conductor Herbert Blomstedt (I-V) - CD Review, March 27th-31st, 2023
I. First Symphony inA minor
II. Second Symphony in C minor
III. Third Symphony in D minor
IV. Sixth Symphony in A major
V. Ninth Symphony in D minor
Herbert Blomstedt, who will turn the venerable age of 96 in July, is one of the world's greatest conductors, particularly associated with Anton Bruckner's music. An exceptional performer of the romantic symphonic creation from the German and Austrian space, Herbert Blomstedt has repeatedly claimed his admiration for Bruckner's work. "In my opinion, he is the greatest symphonist after Beethoven," he told a German newspaper in a recent interview.
His realistic conception of these sheet music, his constant concern to follow the composer's vision, his slightly distant approach to avoid exaggerated or emphatic effects at all costs, his attention to details without trailing the tempo - are the milestones of conductor Herbert Blomstedt in his performance of the symphonies by Anton Bruckner. The Swedish musician has conducted these monumental works over time at the great orchestras of the world - more recently, in January, he was in charge of the Bavarian Radio Orchestra and presented Bruckner's Fourth Symphony in a concert broadcasted live by Radio România Muzical. However, Herbert Blomstedt also has a special partnership with the Leipzig Gewandhaus Orchestra regarding the performance of the Austrian composer's symphonies. Between 2005 and 2012, the musician conductedthese works, in a series of concerts at Gewandhaus, which were recorded and that appeared on the record on February 3rd, 2023, distributed by the German record label Accentus Music.
Between March 27th-31st and 20, I propose to CD Review section selections from this set that includes 10 discs, a collection that precedes the bicentenary of Anton Bruckner's birthday. September 4, 2024 marks two centuries since the birth of Anton Bruckner, a composer and organist who revolutionized symphonic writing.
His orchestral creations are emblematic of the late romanticism of the German and Austrian space, having new, oversized forms, a rich harmonic language with sudden modulations, complex counterpoint textures and considerable lengths. Bruckner was also a prolific creator of sacred works, which influenced his symphonic plays, with a solemn and deeply spiritual character. Nowadays it is widely appreciated in the world of classical music that the most well-known performer of the Austrian composer's symphonies is the conductor Herbert Blomstedt, a musician who shares with Bruckner, over centuries, common values - especially strong faith in God. And this is reflected in the conductor's vision of the Brucknerian symphonism. Music critic Hagen Kunze notes in the brochure of Herbert Blomstedt's record at the head of Gewandhaus Orchestra: "Bruckner's symphonies are exhausting alpine summits, and Blomstedt is as a mountain guide who has the next bifurcation in mind -even more, he knows every stone and every path even before the group starts. The listener observes an ongoing creative process as if he were looking at a sculptor during his artistic process."
Larisa Clempuș