Disk of 2022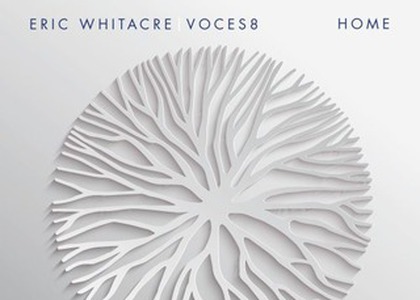 Eric Whitacre & Voces8- "Home"- CD Review, May 17th 2023
Eric Whitacre, one of the best-known and most highly regarded composers overseas, says he is fascinated by choral music. Inspired along the way by Morten Lauridsen, he has this ability and inspiration to create bright sound spaces with consonant harmonies, with some minimalist inflexions, without being aggressive, without cluttering up the sonic discourse. Eric Whitacre studied composition with Virko Baley, a Ukrainian creator, and choral conducting with David Weiller, who inspired him to compose his first work - 'Go, Lovely Rose'. He also trained with John Corigliano and David Diamond at the Juilliard School. Hans Zimmer, with whom he collaborated on the soundtracks for Pirates of the Caribbean and Batman v Superman, also played a role in his development. Eric Whitacre has been commissioned to compose music for the London Symphony Chorus and Orchestra, Los Angeles Master Chorale, Philharmonia Orchestra, with the Chanticleer ensembles, Tallis Scholars, King's Singers, Berlin Broadcasting Choir. And for his latest album "Home", released on Decca (his first album "Light and Gold" received a Grammy Award in 2012), the composer called on a dream ensemble - Voces8. "Working with them," says Eric Whitacre, "was one of the absolute highlights of my artistic life.
The album "Home" features Eric Whitacre's signature works performed in their entirety by Voces 8 under his direction. Included are "Go, Lovely Rose", his first choral piece, along with several other titles, a world premiere "All Seems Beautiful to Me" on lyrics by Walt Witman and the cantata "The Sacred Veil" for choir, cello and piano, a larger work on a text by Charles Anthony Silvestri, but also by the composer, who is also passionate about poetry.
The subject matter develops a real dramatic theme - the poet Charles Anthony Silvestri's wife's battle with cancer - and touches a deep emotional register - an extraordinary friendship, love, grief, and loss. In this context, we are reunited with the Voces8 ensemble, an old acquaintance of ours - we admire their value and musical performances. They are joined by Emma Denton on cello and Christopher Glynn on piano, conducted by Eric Whitacre. "The Sacred Veil" - a dramatic true story rendered in the musical register of this very special American composer.
Marina Nedelcu