Disk of 2022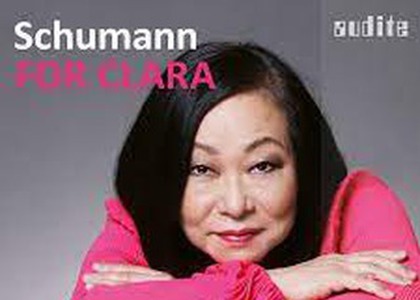 Pianist Jimin Oh-Havenith - record "For Clara" - CD Review, June 8th, 2023
Robert Schumann - Sonata no. 1 op. 11 in F sharp Minor
On March 3rd, 2023, the record "For Clara" was released at the German label Audite, record which includes two monumental works by Robert Schumann - Sonata no. 1 op. 11 in F sharp Minor and Fantasy op. 17 in C major - both dedicated to Clara Schumann, the composer's wife.
Recorded in May 2022 at Wuppertal, this is the first record of a collection that will eventually include three record CDs with music by Robert Schumann, recorded by pianist Jimin Oh-Havenith, an exceptional Korean musician who reached the age of 62, born in Seoul and settled in Germany. She studied at the National University of her hometown and at the Musikhochschule in Cologne and with the move to Germany she had an important artistic career, she formed a successful duo with her husband, the German pianist Raymund Havenith, who died in 1993. So, going through heavy suffering and health problems, pianist Jimin Oh-Havenith interrupted her concert career and focused on the pedagogical one - she was a teacher at the Mainz and Frankfurt Conservatories. And in 2013 she made a comeback to the concert stages. She has so far recorded 10 records covering a vast stylistic palette - ranging from Bach to contemporary music, with a special focus on romantic creation.
Pianist Jimin Oh-Havenith says about Robert Schumann: "For me, he is a kind of a Bach of Romanticism: the way he uses each note is as necessary and absolute as Bach's. We just don't perceive it the same way, because of the strong feelings that sounds express. Schumann has a unique art of expression: very intense, intimate and emotional. His music always refers to the soul and the human being, with a multitude of nuances in a limited space", says pianist Jimin Oh-Havenith, whose artistic vision is also transposed into its deep, consistent interpretation, attentive to the details and aesthetic values that characterize the music of Robert Schumann.
Larisa Clempuș