Disk of 2017 > &more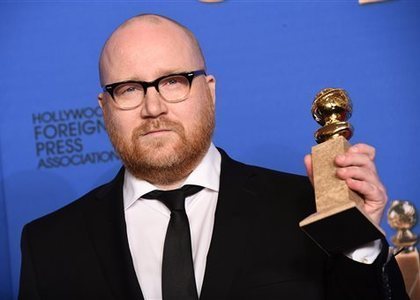 Orphée - the ancient myth as seen by Johann Johannsson, a brand-new album broadcasted on the 23rd of January at CD Review
Monday, 23 January 2017 , ora 11.06

Who is Johann Johannsson?
Johann Johannsson is a famous film composer from Iceland, with awards from the Oscars, the Golden Globes, and BAFTA, who has released, last year on the 16th of September, a concept album named Orphée. Last year, Johannsson started his collaboration with Deutsche Grammophon, so this is his debut under the label of the renowned publishing house.
In the movie industry, Johann Johannsson's name is associated with the movies directed by Denis Villeneuve, Prisoners, Sicario and Arrival, as well as with James Marsh's movie, The Theory of Everything, for which the composer has been nominated for an Oscar for Best Original Score. Johann Johannsson has been awarded a Golden Globe for the soundtrack of Sicario and The Theory of Everything. His most recent projects are Blade Runner 2049, directed by Denis Villeneuve, and Mother, directed by Darren Aronofsky.
Orphée - the album of change
Starting from an interpretation of the myth of Orpheus, retold, across the ages, by people ranging from Ovid, the ancient poet, to Jean Cocteau, Johann Johannsson is actually showing us, on this record, his musical signature, which has become famous through the movie soundtracks he's composed. Apart from this, he transmits a personal note. He explains: "Orphée is for me about changes: about moving to a new city, leaving behind an old life in Copenhagen and building a new one in Berlin. Perhaps this is one of the reasons I was drawn to the Orpheus myth, which is fundamentally about change, mutability, death, rebirth, the elusive nature of beauty and its sometimes thorny relation to the artist. This album, my first solo record for six years, is an oblique reflection on personal change."
Orphée is a concept, studio album, as Johann Johannsson states too, although the line between what he creates for movie soundtracks and for the album's music is ambiguous. What is certain is that, after his first attempts of this kind, released at an obscure record label, Orphée was accepted by the Deutsche Grammophon label, which says something about the value of Johansson's music, seen independently from movies. The album is a meditation on beauty and on the process of creation. It is a musical story about death, rebirth, and change. Johann Johannson traces a path from darkness into light, through a varied sonic palette, which combines acoustic instruments, both solo and in ensemble, with electronic instruments or the hypnotic sounds of a shortwave radio station. This approach comes from his previous albums, which integrated music for solo cello, organ, string quartet, string orchestra, and unaccompanied voices. We are going to hear, on this Orphée, an entire range of auditory inventions from the Icelandic composer, an atmospheric music tied together structurally by recurring harmonic and melodic elements. Orphée is a reconciling combination between the orchestral and vocal sonorities, with influences ranging from the Baroque to minimalism and electronic music. Here are influences from film composers such as Bernard Herrmann, Ennio Morricone and Michael Nyman, but also traditional elements from composers such as Dmitri Shostakovich, Sergei Prokofiev, William Walton or Erich Wolfgang Korngold.
Here is, therefore, my invitation for you to listen to fragments from this concept album of one of the representatives of contemporary music, Johann Johannsson, on the 23rd of January, for the first time at CD Review.
Gabriel Marica
Translated by Adriana-Cãtãlina Grigore
MTTLC 1st year, University of Bucharest