Disk of 2017 > &more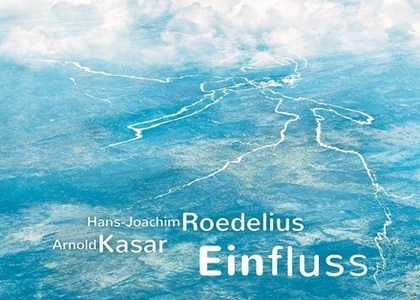 Roedelius & Kasar - Einfluss album, Music Box, the 24th of July
Monday, 24 July 2017 , ora 15.12

Einfluss replies to the question: "What happens when two composers from different generations, having different experiences, meet and work together on an album?"
And we find the answer to that question on the album entitled Einfluss, launched by Deutsche Grammophon on the 23rd of June 2017. The perfect music to accompany you in moments of silence and relaxation - electronic mid tones and a piano forged in an ethereal universe, untouched by the bad experiences of our everyday lives.
The songs found on the album Einfluss were composed in only 3 days by two German composers: Hans Joachim Roedelius and Arnold Kasar. Roedelius is 82 years old; he composes ambient, electronic and avant-garde music. He never studied music per se, but he is the founder of the krautrock genre and he is the author of over 100 successful albums. Arnold Kasar is 46 years old, he is 36 years younger than Roedelius; he studied classical piano, he received awards for his jazz albums and he is also interested in the electronic genre.
We would have expected Kasar to be the one who plays the piano on this album. But, in fact, it is Roedelius who plays the piano, an instrument he never studied, but which he uses almost like a synthesizer. But Kasar composed the piano part, to have a much softer tone, and he accompanies it with electronic instruments.
Of course, the result could turn out to be kitschy, but here we are dealing with a highly fascinating sound experience, very accessible to the wide audience. It is an album that follows the same recipe that other contemporary composers have used on the path to success, such as Joep Beving, whose album we recently listened to at Radio România Muzical. It comprised a slow and calming music, without tension, with repetitive elements, melodic themes, even if they weren't that striking and growing, it had a sound ambience, it gave us a feeling of meditation. Some songs seemed to abuse the repetitive elements a bit too much, causing a feeling of dullness. But for the audition on the 24th of July, we selected the songs that stood out from the others.
The beauty of an album such as Einfluss lies in the possibility it offers to the listener to completely let go of the reality of the world he lives in. Therefore, I strongly suggest listening to the songs we have chosen from the album Einfluss, without interruptions. Such an escape is always welcome during midsummer.
The album Einfluss can be listened to for the first time at Radio România Muzical on Monday, the 24th of July, starting 7 PM.
Cristina Comandașu
Translated by Ruxandra Vorotneac,
MTTLC 1st Year University of Bucharest