Disk of 2017 > Jazz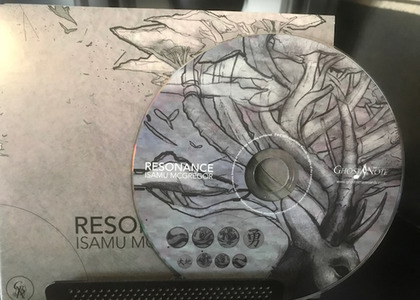 Isamu McGregor: "Resonance" - Jazzy Hour, 9 November 2017
Monday, 18 December 2017 , ora 13.10

The last generations of musicians, who were instructed in elite schools, master jazz perfectly, using their versatility not only in commercial and profitable collaborations, but also in their own productions where they have the opportunity to expose their ideas and show their mastery.
New Yorker Isamu McGregor has sung with Richard Bona and Virgil Donati, but his huge musical talent came to light on his first album which was recorded during his concert and especially on "Resonance", his first studio production, its striking musicality being developed on a modern musical and deep elaborate structure, as dozens of virtuosos have already accustomed us to this type of music through their exceptional particularities and class. On this album, McGregor continues to improve his style, finding some intelligent applications and additions to the notion of "fusion".
The compositions comprise mysterious parts, astonishing phrasings and inspired appearances of some guests who show in turn the musical standard and the diversity of this wonderful album. Nothing static, nothing ordinary, the tempos and the compounds change, the moods also change, the only constant in the piece is its incredible sonority. "Resonance" gives the impression of a dream that leads you to many directions, but actually never gives up to the chaos, crosses the limits of rubato, but leads you strict to the point through uncommon sceneries. The piano and the synthesizer proportionately bring out the content as effectively as possible and the musicians are so professional that give us the impression that all they do is relaxing and fathomable. I ask you to find a word that best explains the phrase "musicianship".
Berti Barbera
Translated by Costache Alexandra Iuliana,
MTTLC 1st year University of Bucharest