Disk of 2017 > Jazz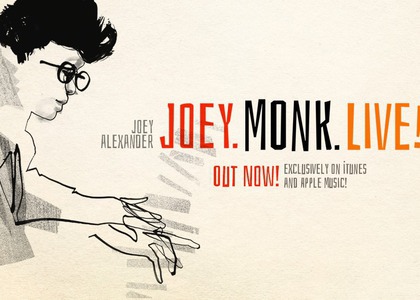 Joey Alexander: 'Joey.Monk.Live' - Jazzy Hour, 21st of December 2017
Thursday, 4 January 2018 , ora 13.31

There are several examples of "child prodigies", from Mozart onwards, who literally shocked the musical world through their early spark and an amazing level of musical expression and a profound approach that can be explained only through great talent and a perfect environment in which they had the opportunity of developing themselves. However, stories about the big problem of these children, who reach maturity and do not have anything more to share - at least not at the same intensity as that of the young genius they once were - are just as numerous, confirming a universal rule with some clear exceptions.

Joey Alexander appeared on stage at the age of 11 together with important and mature names of international jazz, effortlessly improvising with the mind of a
well-balanced musician. He has not yet reached the age when we ask ourselves the above-mentioned question of continuity; rather, the way he develops suggests we will be hearing about him and his rise for long. At the same time, Thelonius Monk is one of the most influential music makers of modern jazz, a genre that is approached nowadays in many ways that have reached an overwhelming level of technique and diversity.

Inspired by this atmosphere, teenager Joey Alexander defies the rules of marketing and releases - without a big advertising campaign - an album in concert, namely "Joey.Monk.Live", a pleasant surprise in a world with rather predictable mechanisms. Monk's classical themes are carefully broken down and put back together by a trio led with unbelievable maturity and a nonchalantly exposed musicality that becomes striking only by seeing the pianist, who is under the average age of a typical maestro. A great heritage is fully honored by the presence and ingenuity of a kid who doesn't care what others think about the age of complete art or about the right moment when the artist reaches the maturity. If anyone still questions the young boy's seriousness, they should just listen to "Joey.Monk.Live".

Thanks to these musicians we can say that a standard piece of music never stops being a source of inspiration.
Berti Barbera
Translated by Georgiana Nuțu,
MTTLC, 1st year, University of Bucharest