Disk of 2017 > Jazz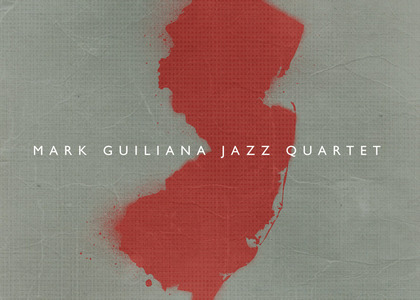 Mark Guiliana: 'Jersey' – Jazzy hour, 18th of January, 2018
Monday, 22 January 2018 , ora 14.54

If we were to talk about the open spirit, that expands the limits, and about the modern musician, who can now combine more influences than ever before, who can articulate in various ways, while avoiding tackiness or self-limitation, Mark Guiliana can be considered the ideal example, if we were to consider this drummer's multitude of means of expressions in the last period of time.
An excellent jazz musician, with an old passion for electronic sounds, but also for rock music, being one of the musicians who collaborated with David Bowie on his final album, Guiliana continues his fabulous series of productions in which percussion and the composition surrounding it builds a strong, mature and modern style.
"Jersey" presents a standard acoustic quartet, that is the closest representation we have for what we can call conventional jazz, comprising essential elements that start from the classic sound, with an emphasis on swing music, improvisation and blues scales, but adapted perfectly to the drummer's creative compositions.
The complexity of the songs does not estrange us from the listening, it completely draws us in through its beauty and fluency. Although each musician possesses a faultless technique, fortunately for us and for the sake of jazz music, whichever form it would take, there is no conspicuous demonstration of mastery, no athletic solos or other juvenile reminiscence, but their style is unwinding in a wonderfully cursive manner and in good taste. From just a few notes unfolds a song that draws you in and gives you no choice but to listen to it until the very last second, while being glad that you can't predict how it ends.
"Jersey" is an album with its very own unique energy, making it very easy to take in when you carefully listen to it for the first time, and it adds value to Mark Guiliana's discography, that is already rapidly growing.
Berti Barbera
Translated by Ruxandra Vorotneac,
MTTLC 2nd Year University of Bucharest