Disk of 2017 > Jazz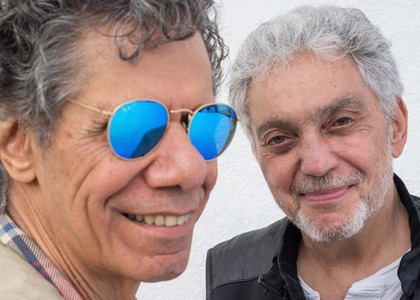 Chick Corea and Steve Gadd, the album "Chinese Butterfly" - Jazzy Hour on 15th of March 2018
Monday, 12 March 2018 , ora 12.04

If we want to appreciate an album before hearing it - even if we often have examples of sufficiency, of unpleasant surprises - it's enough to read the artists' names. Their scope can give us a clear indication that nothing bad can come out of the album. Maybe it's not the most inspired repertoire, maybe it's not the best moment, maybe it does not go straight to the Favourites list, but we certainly can't listen to something new. What they leave behind makes us believe that we are in good hands, that the genre we are listening to has representatives that are permanently attractive and credible.

That would be my opinion about Chick Corea and Steve Gadd, who have been collaborating since the 70's but who have never had a full collaboration like the one for the album "Chinese Butterfly", released in 2017. Corea joins Gadd's band for a double album full of musicality and mutual admiration. A genius of harmony and an incredible melodic improviser joins one of the most inventive and classy drummers coming from the tumultuous fusion period, a creator of style featured on hundreds of recordings. What's more, the sound sends us back to that period and to the Latin-African influence, which creates musical beauty, inspiration, constant and intense emotion. It continues the intention and the atmosphere of "Friends", released in 1978, with many moments spontaneously transformed into memorable musical arrangements, based on light and cathartic orchestration, as we hear on the Return to Forever albums.

Two 70 year-old musicians, after 50 years of friendship in which they have both made their mark on the history of music, collaborate on a defining CD, where we can feel their personality, the power of reciprocity and also the appetite for exploration and novelty. Need I say more?
Berti Barbera
Translated by Georgiana Nutu,
MTTLC 1, University of Bucharest