Disk of 2017 > Jazz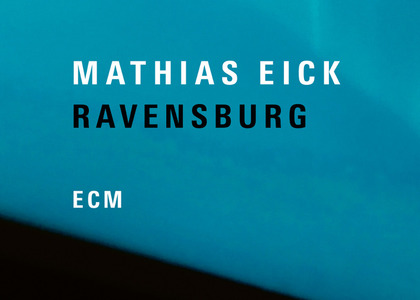 Mathias Eick: 'Ravensburg' - Jazzy Hour, May 17th, 2018
Tuesday, 22 May 2018 , ora 12.23

The trumpet player Mathias Eick has developed a fine style from the German and Norwegian family influence, to which was added the lead from the heart of America, which delivered the jazz spirit through a complex laguage. A style originated in tone and composition, suggested on the album 'Midwest' from 2015 and accomplished on 'Ravensburg', in 2018, title inspired by the name of his grandma's native town, with a repertoire which recalls his family, friends and other relationships which persisted in his memory.
The group is extended to the sextet, rhytmically supported by the same Helge Norbakken, possesor of a unique and personalized set of percution, to which are added carefully chosen musicians, capable of creating and maintaining the atmosphere through breaks and intonation. A sophisticated, slightly dark punctuation, which makes emotions easy to be listened, without any surprising fluctuations. The violin adds melodicity and, in contrast, the rhythm is added enhanced and complementary.
'Ravensburg' is a rich and hospitable album, suitable for listening it entirely.
Berti Barbera
Translated by Andreea Gabriela Orășanu, MTTLC, An I
Proofreading: Mihaela Ghițescu, MTTLC, An II