Disk of 2017 > Jazz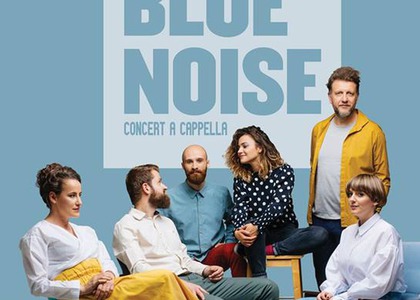 Blue Noise's debut album, Portrait, on Jazzy Hour, December 6th, 2018
Wednesday, 19 December 2018 , ora 10.44

Regardless of how confident we are, we cannot point out a coherent movement that represents Romanian jazz, but we can speak of exceptional musicians who have represented this genre at the only acceptable level, the universal one, which involves all music.
Several talented and creative generations have managed to dissolve the line that unfairly separates musicians by birthplace. So we have a list of strong personalities, wonderful musicians, especially instrumentalists, a list long enough to even choose from.
However, when we talk about acapella, unaccompanied singing, we can count the quality artists on one hand.
And that brings us to the main thing, namely the sustained activity, the continuity, the album and to the live sound of the only name worth mentioning in the genre for 2018 - Blue Noise, whose exceptional debut album, Portrait, was composed, orchestrated and performed in the most authentic jazzy vocal manner. Six voices, six prominent figures, and one admirable close-knit ensemble in concert.
The attention to detail does not diminish in any way the pleasure of singing, the humour and the unique voice of each performer. The harmonies flow together, converging into a well-defined timbre, while the clear themes and individual moments render each register, highlighting each singer.
The modern atmosphere of the album allows for many varieties of style and leaves us with unforgettable songs with "groove" and "flow" so that we don't even notice the lack of instruments.
Portrait is a must-have album to savour, while Blue Noise is the up-and-coming ensemble to watch out for.
Written by Berti Barbera
Translated by Badea Stefan Alexandru, MTTLC, 2nd year