Disk of 2017 > Jazz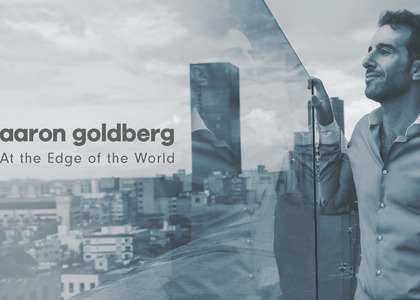 Aaron Goldberg: the album 'At the edge of the world' – Jazzy Hour, the 24th of January, 2019
Monday, 11 February 2019 , ora 14.48

For the last 20 years, pianist Aaron Goldberg has been traveling the world, spreading his music and absorbing the traditions of the visited places. Speaking in jazz terms, he found his muse in spontaneity and attraction, the rhythm of his evolution reflected in his work.

About five years before releasing his album, "At the Edge of the World", Goldberg built a solid trio with percussionist Leon Parker and bassist Matt Penman, both remarkable for their excellent technique and inventiveness. Over time, their relationship manifested itself as a conversation in every concert. Beyond their individual voices, expressed by their instruments, the ensemble's main attraction had become their flow.

The trio's shared love of swing and their signature unity, which is their strongest feature but also the hardest to achieve, and their organic interaction, all come through so clearly in this album. So much so, that these attributes make the difference between the general idea of the project and what the long-time partnership between the three brings into the mix. Over the years, the trio's members all learned from each other. This beautiful album reflects all of this and more, allowing us to discover the trio's passions and shared experiences.

The tracks in this album are perfectly composed for this kind of interpretation, and the thorough understanding is more approachable thanks to the authenticity of the musicians, who neither boast their virtuosity, nor do they expect any praise from us. They share it generously, hoping to create both a special moment and a celebration.
Berti Barbera
Translated by Nițu Diana-Alexandra,
MTTLC 2, University of Bucharest