Disk of 2017 > Jazz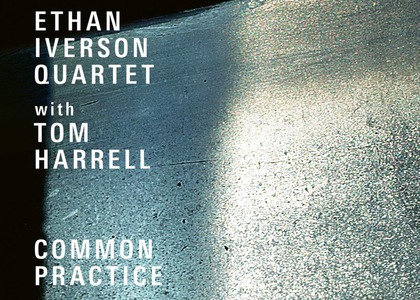 Ethan Iverson: 'Common Practice' album – Jazzy Hour, October 22, 2019
Monday, 28 October 2019 , ora 10.48

As I was looking for updates about the genius trumpeter Tom Harell, I came across the work of pianist Ethan Iverson after he left the jazz-trio Bad Plus and this is how I found out about this splendid, classic jazz album. The Brooklyn musician recorded the concert from Village Vanguard, where he contributes to the interpretation of the great American jazz collection, with a quartet and Harell`s soothing, compelling tune at his side. It's a delight to feel the familiar sounds through the art of such a talented musician with such a personal, elegant and sophisticated approach to well-known compositions.
From a strong, vigorous pianist, the member of a modern concept trio, Iverson becomes a modern artist himself, but without departing from his interest in tradition. Two pianists wrapped in one, if we were to consider how different the two styles are.
'Common Practice' is the place for these fabulous musicians to share their space, listen to one another and combine different styles. Hence the new sound on the classicrepertory, one of the most successful features of nowadays jazz, which has become a collection of history, generations and communities, memorable artists that rise and fall. We always try to cherish the best of these moments. These two artists together and the sound fusion between them could express what the contemporary jazz enthusiast regards as ideal: the meeting point between premodern and postmodern, from which all we have to do is draw the essential.
Berti Barbera
Translated by Iuliana Popa, Universitatea din București
Facultatea de Limbi și Literaturi Străine, MTTLC Anul 1