Disk of 2017 > Jazz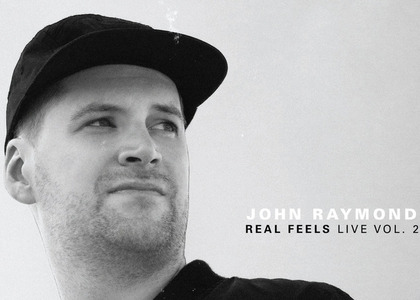 John Raymond: the album "Real Feels live vol.2"-Jazzy Hour, 29 october 2019
Thursday, 31 October 2019 , ora 16.00

One of the most efficient ways of a musician to live as he pleases, singing what he pleases and earning decent money is the organization of the concerts, of a tour in the best manner which follows after the release of the album. The creative circle opens with the studio and closes with the road. For this a musician needs a competent team or special qualities and courage to succeed, but firstly he needs musical material which is worth the effort and make the public happy. This was also the plan of the trumpeter John Raymond when alongside the guitarist Gilad Hekselman and the drummer Colin Stranahan he started the project "Real Feels" as a tour and two albums, the last concert of this series becoming "Real Feels Live Vol 2" one year after the first collection.
The songs have taken shape at the beginning and they have been developed and personalized along the way until they got to the final result we listen to. A direct speech, on which the notes are flying, the overtones coming from the tone and the intensity more than from the shape, the improvisation being dominant. It's the kind of group which serves the song more according to the public reaction, slowly, after they added layers at every repetition. This is the routine which brings the songs into this stage. You know how it begins and you also know that it ends well. What happens till then depends on the place, the public, the musicians' mood, but it has a rich core in the song, rhythm and spontaneity with a relax tone without vain rush-ahead. An unforced contemporary feeling, through flugelhorn, guitar and drumps.
Berti Barbera
Translated by Țîru Mălina Roxana, Universitatea București,
Facultatea de Limbi și Literaturi străine, MTTLC, anul 1.