Disk of 2017 > Jazz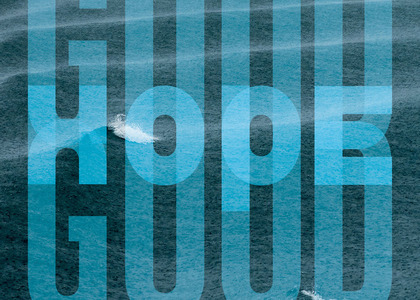 Crosscurrents Trio: 'Good Hope' - Jazzy Hour, November 19, 2019
Thursday, 21 November 2019 , ora 10.42

Album released on October 11, 2019
The meeting between East and West on the jazz platform is no longer a novelty, there is already an abundant catalog in masterpieces in which the two worlds find sound and emotional connections. From time to time, however, an ensemble with a unique relationship emerges, offering a combination of value and craftsmanship that simply cannot be imitated or repeated.
Two former collaborators, bassist Dave Holland and saxophonist Chris Potter, form a trio called Crosscurrents, along with board master Zakir Hussain, the initiator of this broad project, intended for cultural fusion. And here is a new elevated form of expression in the trio, intimate and with a rare beauty. The relationship between bass and percussion is very close, the natural virtuosity such as breathing allowing even the exchange of roles: Holland develops its rhythmic possibilities and Hussain enters the melodic game, sometimes doubling the lines of the two partners. Potter is the main melodic component, with rhythmic freedom and improvisation. The three presented themselves in inspirational peaks, and the meeting between them had to take place sometime, for our good.
Each track on "Good Hope", the album released in 2019 is a fluid game in three, with perfectly connected lines, each moment of delight being followed by another, in a consistent dose, offering the joy of receiving a relaxed, deep, complex sound. expressed by fingers and condition. Permanently, the dynamics of the trio are reflected in the cursiveness with which, through rotation, a musician is complemented by "the other two" and in the generosity with which the three complement each other. Their opening allows the music to incorporate and develop all the sound wisdom of this type of association, very well organized, but which gives the feeling of freedom.A rarity, as I said.
Berti Barbera
Translated by Oprea Ana Maria Adriana, Universitatea București,
Facultatea de Limbi și Literaturi Străine, MTTLC, anul I