Disk of 2017 > Jazz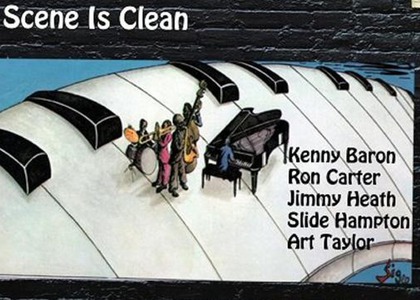 Kenny Barron – 'The Scene is Clean' album – Jazzy Hour, December 10th, 2019
Friday, 13 December 2019 , ora 13.12

Album launched on March 11th, 2019
In the case of such jazz names, equivalent to modern history and to every best accomplishment in the last 60 years, we directly pass to the recent album, for a presentation would last too long and the regulars already know the person.
Kenny Barron is a legendary character, that continues to fascinate us with his finesse and complexity in regards to playing the piano, just as inspired even when there is a sole concert amongst musicians of the same scale, as was the case of his "The Scene is Clean" album. In fact, there were concerts that followed, but the record with Kenny Barron, Ron Carter, Art Taylor, Jimmy Heath and Art Taylor, legendary characters, singing together, remained of the utmost importance.
Barron certainly is the key member, the signatory of the record, but the interaction between the five masters sends us precisely to the best years of modern jazz, during which the swing supported the most attractive themes and the most inspired improvisations, in the complex manner imposed by the evolution of bebop. Five artists complete each other to form a whole that delivers us precisely what we find ourselves in need of during our search for excellence: continuity in style, authenticity in expression and freshness in replaying a classic form.
The new scene is attractive precisely due to the fact that, besides the new representatives, the classics have a particularly well-defined role in life, they are indispensable, they started or got us to what we have today.
Berti Barbera
Translated by Drangoi Ioana – Alexandra, MTTLC Anul I,
Facultatea de Limbi și Literaturi Străine Universitatea din București