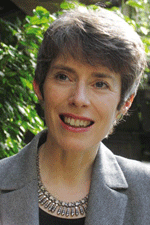 London Symphony Orchestra - Interview with Managing Director Kathryn McDowell, Commander of the Order of the British Empire
Tuesday, 23 October 2012 , ora 9.02

The ensemble was established in 1904 by a group of musicians who did not agree with the collaboration conditions imposed by Sir Henry Wood, the founder of the BBC Proms. Even today the instrumentalists of the London Symphony Orchestra (LSO) manage themselves, and it is they, not a management committee, who choose the conductors and soloists with whom they work, as well as the new members. If the LSO has always chosen the musicians with whom it performs, it has always made very good decisions – Sir Edward Elgar, Sergei Rachmaninoff, or Leopold Stokowski are just some of the important figures in the London ensemble's past. I have asked Kathryn McDowell to elaborate on this idea.
'Indeed, we take pride in having collaborated with the great British composer Edward Elgar. Our musicians have always had the chance to work with the best composers of the time, and I think that these collaborations with top artists have always been the LSO's characteristic feature. Another composer with whom we worked in close collaboration was Benjamin Britten, whose 100th birthday we shall celebrate next year. I think the fact that the instrumentalists have always been in the centre of the structure underlying the LSO has always played a big part in this regard, namely the choice of the musicians with whom it has collaborated, always prestigious ones, and the way in which it has collaborated with them. More recently, we have worked with Sir Colin Davis, whose name has been associated with us for such a long time. Sir Colin celebrated his 85th birthday on 25th October, and has spent more than 50 years of his life with us.'

What qualities, as both a professional and a human being, should a performer have, in order for you to accept them into the London Symphony Orchestra? As far as I can tell, Kathryn McDowell, the musicians in your ensemble are the independent type of people.
They are indeed! First of all, we are looking for excellence in performance – not only should they be good instrumentalists, but they should also be good musicians. The audition committee is made up of members of the orchestra – they can consult with the principal conductor when making a decision, but they have the last word, they are the ones who decide whether a new member will join their ranks. The selection process can last very long, because they must check carefully whether the performer suits the sound and the life of the orchestra. However, this longer process has a positive outcome – all our musicians are virtuosi, can quickly read a score at first sight, are very flexible, and adapt to any conditions very easily. The LSO is said to sound differently, depending on the person standing in front of it at a certain time. I think that the orchestra's personality is always the same, but we can adapt to the different requirements of the different types of artists with whom we work – this is a characteristic of the LSO.

Adaptability and flexibility – these are two important traits you are looking for. What could be added to this, Kathryn McDowell?
The brilliance, the luminosity of the sound, and its force could be added. Moreover, the fact that we adapt so easily and that we possess such good technique helps us be able to perform the most varied repertoire – one week we can perform Stravinsky with Valery Gergiev, the next Beethoven with Bernard Haitink, and then Sibelius with Sir Colin Davis. The quality of the sound will always be the same, just like its energy and personality, but it will reflect the style of the work we are performing at that moment, as well as the directions given by the conductor.

The London Symphony Orchestra is also famous for the way in which it performs film music. It can be heard, among other things, on the Star Wars soundtrack. Kathryn McDowell, do you think that certain qualities are necessary in order to perform this type of music so well?
I do, and I think those qualities are that brilliance, that bright vibration, and that clear virtuosity of the performing act. The LSO has always felt very comfortable with performing film music, especially because it has worked with composers such as John Williams. Many soundtrack composers have expressed their preference for the LSO, and they compose specifically for it.

Another admirable activity of the LSO is the educational one. It carries out an intensive programme in St Luke's Church, a historical monument of London, which has been restored and changed in order to serve this project, known as 'LSO St Luke's'. Kathryn McDowell, could you give us some details?
We have introduced this programme as part of our activities because we wished to thrust our roots as deep as possible into the local community, to work with people of all ages, especially young people, and to share our joy and pleasure of making music with as many people as possible. As a matter of fact, we felt it was our duty, as an orchestra subsidised with public funds. The educational programmes have become an important part of our life as musicians – there are many instrumentalists who love to work with young people individually, as it complements the teamwork in the orchestra very well. We organise a whole series of events.
We began with a few school partnerships, as we wished to enrich the music syllabus, and to offer all the children the chance to listen to live symphonic music performed by one of the leading orchestras. Then we extended our projects, this time addressing very young children – some of our instrumentalists are great at working with the little ones, they are creative, and encourage children to create their own music. Another direction involved the partnership with young people who learnt to play a musical instrument for the first time; we offered them a few works written especially for them, so that they had the chance to perform not by themselves, but as part of an orchestral group, as well as the chance to perform alongside members of our orchestra. We also collaborate with students at the Guildhall School of Music and Drama, where we have developed a master's programme in orchestral performance. Another project deals with elderly people as well – we have a community choir in which anyone who wishes can sing, even if they do not know the musical notes or music theory very well. We therefore propose various programmes in which we invite the members of our community to participate – we invite them both to listen to and to make music.

In 2008, the London Symphony Orchestra launched the YouTube Symphony Orchestra, the first online ensemble of this type, a project which was continued in 2011. A Romanian musician took part in this orchestra in each edition – violinist Titus Flueras and bassoonist Laurentiu Darie respectively. Kathryn McDowell, do you have comments to make on this event?
The YouTube Orchestra was an extraordinary initiative, by means of which classical music reached an audience of millions of people around the world, an audience different from the one who attended a concert hall. I think it was a special occasion for the musicians who registered for auditions as well, because we posted fragments from the required works performed by our section leaders, and in this way the candidates could see precisely how the LSO musicians performed, and they may have even learnt a bit from them. In their turn, the competitors posted short videos showing them perform the respective fragments, we listened to them online, and thus we created an orchestra which eventually took concrete shape as well, under the baton of Michael Tilson Thomas. We have already held two editions of the YouTube Orchestra, the final concert was broadcast live on this channel, and, as I was saying, the number of the listeners was huge. I think this orchestra has meant a lot for the way in which the potential of the Internet is seen. In fact, we saw it as a natural extension of what we did within the LSO programmes.

Kathryn McDowell, what does the 2012-2013 season of the ensemble look like?
It will be an occasion for the audience to meet all the conductors and soloists who work with us. Principal Conductor Valery Gergiev has included works by Brahms and Szymanowski – for us, it will be an exciting journey through the creation of the Polish composer, as we shall be performing his symphonies and his violin concerto; we are also proud to present Brahms's symphonies. We shall record them, for our own record company, LSO Live, we shall perform them at La Salle Pleyel in Paris, where we are resident orchestra, and, as far as Brahms's symphonies are concerned, we shall also perform them at Lincoln Center in New York, where we come back every year.
The season also brings into the limelight our artists in residence – this year, we enjoy the presence of Leonidas Kavakos and Nikolaj Znaider, the latter of whom will also give concerts as a conductor. I should like to mention that Nikolaj conducted us during a concert of the Enescu Festival in Bucharest for the first time, and the evening was such a success that we decided to continue the collaboration. Therefore, our connection with Romania is very special.
Maria Monica Bojin
Translated by Cristina Firoiu
MTTLC graduate, Bucharest University