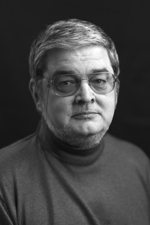 The 'Music of Craiova' International Festival on Anniversary Edition
Wednesday, 20 November 2013 , ora 10.01

The 40
th
edition of the "Music of Craiova" International Festival is now taking place, under the high patronage of his Majesty King Michael I of Romania. On this occasion, we had a word with the art director of the "Oltenia" Philharmonic of Craiova, pianist Mihai Ungureanu, who told us about the importance of this festive edition:
It is a special edition. To us, this 40th edition is also a great challenge, as we intend to have an ambitious number of events, 40 of them, in accordance with the anniversary figure. It is a real challenge, but we are trying to manage.

What artists are you collaborating with during this edition?
The festival opened on 15th November, when we had maestro Gheorghe Costin as guest in a symphonic-vocal concerto, within the Verdi-Wagner bicentenary. This week we have Jin Wang as a guest – a well-known conductor among Bucharest's musical scene, who will perform a Sergei Rachmaninoff piece. Then we have maestro Alexander Bălănescu, invited in a special concert as composer, performer and conductor. Towards the end of the festival – and I have only outlined here the most consistent concertos – we have Theo Wolters, principal conductor of the Craiova Philharmonic for this season, with a very attractive programme for the audience – Mussorgsky – which brings on stage two foreigner soloists. On 8th December we will have as guests the Orchestra Ensemble of the Timișoara Philharmonic, who will close the festival with an extraordinary concerto.
Ioana Marghita
Translated by Anca Gheorghiu and Elena Daniela Radu
MTTLC, The University of Bucharest