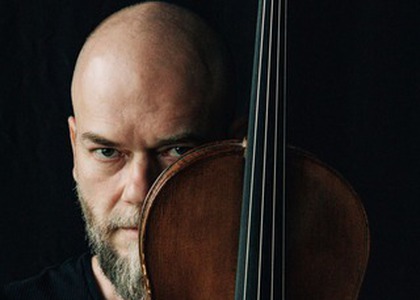 Interview with violist Traian Boală
Monday, 21 November 2022 , ora 10.05

The jury of the "International Classical Music Awards" announced on November 15th, the nominations for the awards that will be accorded next year. Among the nominees are the members of the "Arcadia" Quartet, who released this year vol. 2 of Mieczyslaw Weinberg's String Quartets.

Mr. Traian Boală, first of all, I want to congratulate you and ask you what does this nomination mean for the Arcadia Quartet?
It is a great honor and it was a great joy for us to learn that we have been nominated again this year for Weinberg Volume II. We are delighted to have constant validation of the highest level that our activity is on the path we want.
How did the project with the complete recording of the Weinberg quartets come about and what particularly attracted you to these opuses?
It was originally a suggestion from the record label Chandos, with whom we have a contract, and following that suggestion, we studied Weinberg in general and the quartets he wrote. We were extremely excited and pleasantly surprised by this music. I became excited to start and finish this project, a thing that is happening right now.

This year's ICMA Award-nominated album features Quartets 1, 7, and 11. Where did you record them and why did you choose to include them in the second volume?
We recorded at Potton Hall one of the venues very often used by Chandos Records. I have chosen these quartets for reasons of the organization rather than of any other nature. Because we were going to record all the quartets that Weinberg wrote, we did some organization of those numbers to fit effectively on the CDs. There were several principles that have been at the heart of our choice. That on the one hand.On the other hand, we all listened and took a decision.

How do the Weinberg quartets fit into the Arcadia Ensemble repertoire and what do you think are the main challenges in performing them?
We have often suggested them on tours and at individual concerts. It was not always accepted, and it did not fit the season in which our concert was framed, but we did our best to present Weinberg's music to as wide an audience as possible, being aware that as it was a discovery for us - I am not exaggerating when I say - for life, we suppose it could mean the same to the audience and to other musicians.

How will the Integral of the Weinberg Quartets be further structured for the next albums? Have you set a time limit in which to achieve them?
We make one volume per year. Time does not allow us to do this more often. Volume III will be presented at the beginning of next year, and in the summer of 2023, we will record volume IV.

Photo by Raluca Ciornea
Interview by Ioana Țintea
Translated by Mihaela Ivașcu,
University of Bucharest, Faculty of Foreign Languages and Literatures, MTTLC, year I Corrected by Silvia Petrescu