> [Archived] Events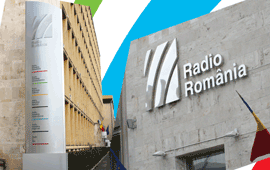 Radio Romania Stands to Benefit at the End of the Financial Year 2012
Tuesday, 29 January 2013 , ora 9.41

Radio Romania is celebrating 85 years since the first broadcast, on 1
st
November.
In this celebratory year, Radio Romania still remains the first in the listeners' preferences, reaching the first place on the national audience charts, if we are referring to the audience share.
Over 5 million viewers chose every day, from September to December of 2012, according to the information given by the Radio Audience Association, the programmes that Radio Romania has to offer. Thus, Radio Romania Actualități is number one at the national, as well as at the urban level (market share), confirming the notoriety and the professional standards that the Radio Romania team has.
At the rural level, Radio Romania is by far dominating the market.
During the same period of time, Radio Romania Cultural had an important rise in audience in Bucharest and Radio Antena Satelor nationally.
The remarkable results are recorded while the Romanian Radio Broadcasting Company ended the 2012 financial year in profit, which is the result of an efficient and responsible administration of the public money.
With decency, objectivity, equidistance and professionalism, the Radio Romania team gladly received the trust and the attention of the listeners, inside the country, as well as over the borders. We mention that Radio Chișinău, after a year since its launch, is rising constantly through the preferences of the listeners from Moldova.
Respecting the public mission taken upon itself, Radio Romania demonstrates that efficiency, performance and success become possible not only in the private sector, but in the public institutions, as well.
We thank you for being with us on this journey.


Ovidiu Miculescu CEO of the Romanian Radio Broadcasting Company
Translated by Alexandru Neagoe and Elena Daniela Radu
MTTLC, Bucharest University