> [Archived] Events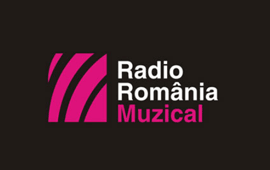 Radio Romania Music Celebrates Its 16th Anniversary
Tuesday, 19 March 2013 , ora 8.16

On 24
th
March, Radio Romania Music, the only radio station exclusively dedicated to Romanian classical music and jazz, is celebrating its 16
th
anniversary.
As usually, Radio Romania Music will offer an anniversary gift to its regular listeners; this year it will be the graphical version of the website www.romania-muzical.ro. Easier to use and more visually attractive, the new version of the site of Radio Romania Music preserves the ace up its sleeve: the main online programme archives (all major issues of the post can be re-played on the site), 10 streams on demand, the possibility of international replay of the live broadcasts for 7 days after their FM broadcast, and other useful pieces of information: the daily schedule, news from Bucharest, Romania and abroad, interviews, chronicles. And of course, on the Radio Romania Music website you can listen anytime and anywhere to the only Romanian radio station dedicated to classical music and jazz, which broadcasts in FM only for a third of Romania's listeners.
Also on 24
th
March, Radio Romania Music's listeners will be able to re-listen to the recital - event that the German-Japanese pianist Alice Sara Ott held at the Radio Hall in 2012, on the anniversary of the aforementioned station. Alice Sara Ott is now one of the most acclaimed young pianists in the world - her recital drew enthusiastic applause and people stood up in front of her in the Radio Hall a year ago. The recital can be listened to on Sunday, 24
th
March, at 11:30 and it includes compositions by Mozart, Beethoven and Mussorgsky.

Translated by Sorina Cimpoeru and Elena Daniela Radu
MTTLC, Bucharest University