> [Archived] Events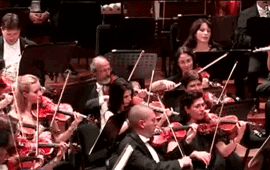 Success for the National Radio Orchestra at the 'Shanghai Spring International Festival 2013'
Friday, 17 May 2013 , ora 8.08

Enescu's music, in the interpretation of the National Radio Orchestra, galvanized the audience at the Shanghai Oriental Art Center. A true event of the superlatives, the concert took place on Friday, 17
th
May, in one of the most representative and modern concert halls in China, the Shanghai Oriental Art Center. The hall was inaugurated in 2005, with a concert given by the Berlin Philharmonic Orchestra.
The event took place on the eve of the closing day of the Shanghai Spring International Music Festival, a music celebration that was begun in 1960 and is, thus, the longest-lasting event of this kind. The edition this year marks an anniversary and is the 30th. Started on 28th April, the festival comes to a close on 18th May, with a concert of the Prague Symphony Orchestra, at the end of a marathon comprising 52 performances and concerts, in several theatres and concert halls of the city with 18 million inhabitants, the cosmopolitan Shanghai. At the edition this year there were important artistic ensembles from ten countries, among which France, Germany, the Czech Republic, Great Britain, Romania, etc. They presented scores from their own country, as well as famous Chinese works.
In this context, Enescu's First Symphony and First Rhapsody, two works at which both the National Radio Orchestra and its chief conductor, Tiberiu Soare, are experts, were immensely enjoyed by the audience, although these musical pieces were a premiere for the more than 1,500 Chinese listeners that packed the spectacular and modern hall in Shanghai; the average price for the tickets was USD 50. The Romanian musicians were all the more satisfied, as the success of the Chinese pianist Xie Jingxian in interpreting Brahms' Concerto No. 2 for Piano and Orchestra, applauded for minutes on end, was equaled by the brilliant and spectacular musical jewel, using a well-known folkloric motif, the Ciocarlia. This Romanian work is well-known in China and it closed the evening, in the fascinating version of the violinist Gabriel Croitoru and of the National Radio Orchestra, conducted by Tiberiu Soare.
'I'm really glad that I had the chance to listen to a Romanian orchestra in my city. I bought tickets to several concerts of the festival and I'm glad I chose this one, too. I'm in Germany on a scholarship and I have read about the orchestra in the German newspapers', says a young Chinese spectator. In the hall there was also a Romanian who has been living in Shanghai for ten years and who said: 'A perfect concert, that's what all the Chinese spectators are saying, I heard them talking during the interval. I came as soon as I saw the posters in the city, with six Chinese friends who are just as delighted with the orchestra as I am.'
The presence at this celebration of music is part of the special events dedicated to the 85-year anniversary since Radio Romania was founded and the National Radio Orchestra was born. Moreover, the moment represents a beautiful bridge over time after the concert given by the National Radio Orchestra three years ago - in July 2010 - at the Shanghai World Expo.

Translated by Mihaela Olinescu and Elena Daniela Radu
MTTLC, The University of Bucharest