> [Archived] Events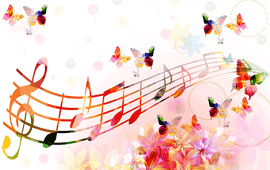 Radio Romania Music in Summer Clothes
Friday, 31 May 2013 , ora 8.53

Starting 3
rd
June, Radio Romania Music will offer a new range of seasonal programmes: a lot of good music and new shows, as well as repeats of successful old programmes from the previous seasons.
Mornings will have an air of holiday with 'Musica Viva' - the Radio Romania Music morning show (Monday through Friday, 7:20-9:55): classical music, jazz & more to put you in a good mood; moreover, at 8:00 listeners can enter the already traditional contest of our show, for prizes such as invitations to the most interesting concerts or classical music CDs .
At 10:00 we welcome 'Musicians at the 'George Enescu' Festival - 2013': the most important ones who will perform in September 2013, as well as their recordings, which is a way of knowing them better and admiring their value. The scheduled repeats of this daily show will be at 17:30, on weekdays.
Monday through Friday, at 13:15, you can listen to the 'Record Season': our audience will have the chance to listen to the albums played on radio for the first time - which will become 'guest star' on 'Music Box', where we present the hottest new releases, some of them played on the very day of their international premiere, every Monday at 20:00; these albums also compete in our campaign 'Cast Your Vote in the Poll for the Best Classical Album of 2013', organized on our website, www.romania-muzical.ro.
In the afternoon, at 17:00, listeners can discover 'Musical Bucharest of Yesteryears' - the repeated series of shows hosted by Liviu Pețu, and this journey continues with 'On the Banks of the Seine' with late Dan Iagnov - another repeated programme, broadcast starting July.
Among the Radio Romania Music shows that you can listen to again this summer, you will find 'Successful Music Stories' - on Tuesdays at 19:00 (hosted by Monica Isăcescu and Ștefan Costache), 'World's Greatest Orchestras ' - on Thursdays at 19:00 (hosted by Maria Bojin) and 'Creators of the Romanian Music School' - on weekends at 15:00 (hosted by Olga Grigorescu).
The most important anniversaries of 2013, the Giuseppe Verdi and Richard Wagner bicentenaries, are marked by two summer radio shows: 'Verdi/Wagner 200' - on Thursdays at 20:00 (hosted by Luminița Arvunescu and Alice Mavrodin) and 'Verdi's Opera' - on Sundays at 20:00 (hosted by Ada Brumaru).
And since summer means relaxation and escaping, we offer you 'Guitar Soul' - on Saturdays and Sundays at 10:00 (host: Ana Voinescu), 'Weekend Jazz' - on weekends at 12:30 (host: Marina Nedelcu) and 'The Jazz Collection' - on weekends at 18:10 (hosted by Daniela Nicolae).
Do not hesitate to let us know, by phone or on our website (www.romania-muzical.ro) about your favourite works, and your choice will be featured on 'The Listeners Propose', a show hosted by Andreea Chiselev on Sundays, at 19:00.

Translated by Irina Borțoi and Elena Daniela Radu
MTTLC, The University of Bucharest