> [Archived] Events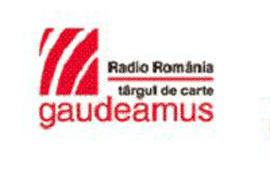 The Gaudeamus School Book Fair for the First Time in the University Square
Wednesday, 11 September 2013 , ora 15.47

The 11
th
edition of the
Gaudeamus School Book Fair
will take place between 19
th
- 29
th
September, for the first time inside a mobile exhibition pavilion that will be set in the centre of the capital, in the University Square. The event is set up and organised by Radio Romania.
The annual fair that takes place around the beginning of the school year, when the demand for educational products and services is very high, the Gaudeamus School Book Fair aims to create an appropriate framework to browse and purchase school textbooks and auxiliary materials that would be available to all those who are interested: parents, students and teachers.
Here are some of the reasons why we invite you to the Gaudeamus School Books Fair:
a wide variety of school textbooks and auxiliary materials approved by the Ministry of Education, published at the most appreciated publishing houses in Romania, all available in one place;
special packages and offers, big discounts offered by the publishing houses ;
teaching materials for all levels and subjects, useful both to individual and class study;
a wide range of books from the reading list, including books from the Romanian and world literature;
the latest editorial releases, fashionable among young readers, the books that might arouse interest in those less keen on reading.
The new location of the event, placed in the middle of the city - the University Square - is familiar and easily accessible to most residents of Bucharest.
Visiting hours: daily between 10:00 and 20:00.
Free entrance.
Partners: Bucharest City Hall, RATB (Bucharest Department for Transport) and the Bucharest School Inspectorate.
For more information, please contact the Gaudeamus Secretary Office. Contacts: Cornelia Scarlat (tel: 0745.019.648, please email: cornelia@gaudeamus.ro) and Connie Chifor (tel: 0745.109.649, please email: connie@gaudeamus.ro).
Irina Borțoi and Elena Daniela Radu,
MTTLC, The University of Bucharest