> [Archived] Events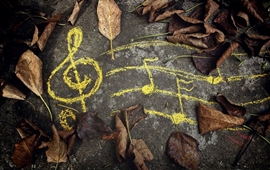 Radio Romania Musical in Autumnal Attire
Thursday, 2 October 2014 , ora 11.14

Starting today, 3
rd
October, Radio Romania Music gets back to a schedule layout which puts together the structure to which you have been accustomed with some new and, we hope, very interesting programmes, the more so as they put forth manifold subjects and approaches.
The Lesson of the Little Music Lover returns both during the morning programme and the drivetime one. It is one of the most appreciated shows intended for listeners of all ages and walks of life, who would like to get initiated into this very broad, but at the same time so captivating, sphere - that of the art of sounds. It is a show which you will also be able to find in its intended section on our web page, along with the interview of the day or news reports of the first-class musical events.
Arpeggio comes back with the portrait of the player of the day, and also with discographic novelties andhot news from the world of the lyric theatre, all of which is joined by an interesting composer's profile.
And because of the fact that the concert or big opera stage seasons are gradually resuming, we will often be present live, in Bucharest or anywhere in the world where an event we do not want to miss is taking place, so that we can record both the performer's and the audience's thrill.
Among this autumn's novelties and of the months to come, we must remind you of both the nonconformist reunions with the greatest Romanian musicians, that bring to you their lives Beyond the Stage, and the programme which will begin this Sunday, at 19.00 in which we will take the winding and captivating road of discovering traditional Romanian styles of music.
These are only some of the projects we are working on with great care and commitment for each and every one of you, our listeners,to whom I want to give my thanks now, at this new beginning of a journey, for friendship and faithfulness.
However, beyond all words, there will always be music, this creator of emotions, delight and wistfulness - which here, at RRM, you can enjoy according to your preferences, in any of its forms - Classic, jazz & more.
Liliana Staicu
Translated by Manuela Cristina Chira and Elena Daniela Radu
MTTLC, the University of Bucharest